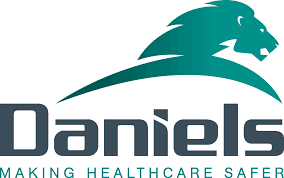 Company Name:
Approximate Salary:
0.00
Location:
Chicago, Illinois
Country:
United States
Job Categories:
Fleet / Transportation Safety
Safety Manager/Coordinator: Multi-site
Industry Segments:
Environmental Services, General Manufacturing, Manufacturing - Miscellaneous
Experience level:
3-5 years
Education level:
Bachelor's Degree
Safety Manager
We don't fit the a-typical workplace; we're extremely entrepreneurial, we value leadership above degree, we believe in creating a family culture that empowers success rather than manufactures it, we believe in service at the most basic levels, we believe that what we do every day makes a difference. Our business is not a fit for everyone, but if what we stand for excites you, we would love to connect with you. 
The Transportation Safety Compliance Manager position is primarily responsible for providing support related to Compliance functions, with a strong focus on Transportation and Production. Regulatory monitoring and championing the process speaks volumes in our entrepreneurial culture as we work towards operational excellence.
The compliance and regulatory responsibilities will cover 19 plant/transfer locations and approximately 70 vehicles across North America. 


Oversee transportation and facility compliance over 19 plant/transfer locations and approximately 70 vehicles across North America

Ensure compliance with DOT regulations and driver compliance with company regulations

Maintain the company's safety culture managing driver safety briefings and annual reviews

Designs and direction programs specific to reducing accidents through safety training, skills training, proper job instruction, new employee indoctrination, job safety analysis and innovative technology

Ensure compliance with DOT regulations, driver compliance with company regulations and driver safety

Coordinates in DOT/FMCSA regulatory audits

Manage Random DOT Drug & Alcohol Program, ensuring fleet testing percentages are met

Driver hiring and retention, including building and managing driver qualification files and driver Compliance Training

Manage and maintain Driver Qualification file to include all accidents, violations, citations, and inspection

Manage and maintain transportation vehicle permitting by state, county and city

Quarterly, semi-annual and annual reporting of state waste or operating activities (IFTA, HUT, HVUT, KYU and WDT

Vehicle Accident Investigation, reporting accuracy, Evaluation, and Post Accident Training

Manage vehicle licensing, IRP, titling, and permitting (UCR, IFTA, etc.)

Manage and maintain fuel card system for accuracy and security

Assist with transportation policy development (SOPS)

Distribute all employee training and ensure completeness
Qualifications:


BS in Management/Environmental Science or related field is preferred.

3-5 years Federal and State Department of Transportation related experience required

DOT experience required

Strong technical writing skills

Strong Communication skills

Working knowledge of permitting processes

Proficiency in Microsoft Office Software

Available for limited travel in U.S.

Support overall effectiveness of the business by modeling behaviors consistent with company values

Excellent level of computer literacy (word, excel and Outlook)

Team player

Accountability 

To apply via email, please click the "Apply for this job" link on this page!
More Jobs Like This
We couldn't find matching jobs.