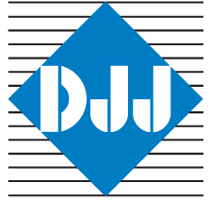 Company Name:
Approximate Salary:
0.00
Location:
Cincinnati, Ohio
Country:
United States
Job Categories:
Safety Manager/Coordinator: Multi-site
Industry Segments:
Environmental Services, Metals - Fabricated, Metals - Primary
Experience level:
6-10 years
Education level:
Bachelor's Degree
Reference Number:
2020-4509
Safety Manager
A company you've never heard of in an industry you've never considered offering an opportunity you've never imagined. Autonomy, innovation and excitement from day one. Development, advancement and stability for the future.
U Pull-&-Pay (UPAP) is a dynamic company with a nationwide network of retail self-serve used auto parts stores. As a customer focused organization, UPAP exists to provide low cost, used auto parts to our customers. Our inventory and interchange information services enhance the customer experience. Customers bring their own tools into UPAP stores and remove valuable auto parts from an environmentally processed inventory of autos. These auto parts are purchased according to a specific price list shared with our customers. UPAPs inventory of autos is rotated continuously.
UPAP is a wholly owned subsidiary of The David J Joseph Company (DJJ) which was founded in 1885 and is a world leader in scrap metal recycling & trading. With over 80 locations, the Joseph Company is headquartered in Cincinnati, Ohio and is a wholly owned subsidiary of Nucor Corporation (NUE) a Fortune 200 Company. DJJ has a well-earned reputation for safety, integrity and innovation. We are recognized as a good community citizen who is trustworthy, financially strong and environmentally proactive.
Responsibilities:
Audits facilities for safety and environmental compliance; follows up to ensure correction of deficiencies

Works with facility core teams to investigate incidents and near misses

Provides or coordinates safety training for all levels of the organization

Develops and implements site-specific safety policies and safe work procedures

Performs industrial hygiene testing and implements corrective measures as needed

Approves safety supplies and personal protective equipment for use

Assists in enforcing safety rules and helps develop good employee safety attitudes during facility visits

Ensures all documentation and record keeping is properly completed and retained

Serves as first contact for OSHA or other safety regulators and recommends company safety policy changes

Periodically presents information during meetings on safety topics
Qualifications:


Bachelor of Science in Occupational Safety or degree in another discipline with equivalent work/industry experience

Knowledge of industrial operations, OSHA regulations, industrial hygiene principles, environmental and DOT regulations

Knowledge of Workers Compensation laws and experience managing return to work programs

Minimum three years experience in administering industrial safety and hygiene programs

Heavy manufacturing or construction environment preferred

Excellent verbal and written communication skills

Strong working knowledge of MS Office applications

Ability to organize and administer a complex safety program at multiple locations

Available to travel up to 50%

CSP or ability to obtain CSP within one year

Benefits:
We offer a competitive compensation and benefit package including paid training, bonus program, medical, dental, vision, life and disability coverage, vacation, paid holidays, a 401(k) plan with match, tuition reimbursement and other great benefits.
If you are ready to grow with a successful company, please apply via email by clicking the "Apply for this job" link on this page!


EEO Statement:
U-Pull-&-Pay LLC (UPAP) is a drug-free workplace and conducts pre-employment testing as a condition of employment.
UPAP is an equal opportunity employer. Qualified applicants will receive consideration for employment without regard to race, color, ethnicity, religion, creed, sex, pregnancy, lactation/breastfeeding, sexual orientation, gender identity and expression, national origin, citizenship status, ancestry, age, marital status, familial status, disability, genetic information, protected veteran status, military status, or any other characteristic protected by local, state, or federal laws, rules, or regulations. UPAP hires and promotes individuals solely on the basis of their qualifications for the job to be filled. 
UPAP reasonably accommodates qualified individuals with disabilities to enable them to receive equal employment opportunity and/or perform the essential functions of the job, unless the accommodation would impose an undue hardship to the Company. This applies to all applicants and teammates.

UPAP also provides a work environment in which each teammate is able to be productive and work to the best of his or her ability. We do not condone or tolerate an atmosphere of intimidation or harassment. We expect and require the cooperation of all teammates in maintaining an atmosphere free from discrimination and harassment with mutual respect by and for all teammates and applicants.