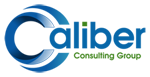 Company Name:
Approximate Salary:
115-130K
Location:
Bethesda, Maryland
Country:
United States
Job Categories:
Safety Contract/Temporary job
Construction Safety
Safety Manager/Coordinator: Multi-site
Safety Advisor/Auditor
Safety Consultant
Industry Segments:
Consulting
Experience level:
16+ years
Education level:
Bachelor's Degree
Safety Manager (CSP)
Our PEOPLE are our business, and it takes qualified people like you to help our clients achieve success.  Our top growth objective is to connect with highly qualified and talented professionals, and to match key talent with exciting opportunities that fit their career goals and objectives.  
Caliber Consulting Group is looking for a certified Construction Safety Manager to provide safety management to an upcoming WMATA design-build project. The right candidate will have their CSP and have at least 15 years of safety experience including five years in mass transit construction. And ideally some of that experience will be with WMATA.
Desired Skills & Experience:
Four-year degree and a minimum 15 years' experience in heavy industry construction safety practices, with a minimum of 5 years in rapid transit construction in operating conditions;

Certified Safety Professional (CSP) is required;

Completed OSHA Construction Safety Training and First Aid/CPR/Blood Borne Pathogens Training;

Specialized training and experience in construction safety supervision and OSHA regulations;

Familiar with industrial hygiene equipment and testing as required for the protection of all personnel and the public.




Why Caliber Consulting Group?
Competitive pay rates;

Incredible opportunities for career growth;

Secure and diverse positions to showcase your talents;

Benefits package with medical, dental, vision, & 401K plan;

Many convenient position locations with short commutes.




Responsibilities:
Development of a construction safety plans, emergency response plans, job hazard analysis, and other safety related documents as required by our clients and project-specific requirements;

Shall be a full-time member of the Design-Builder and devotes their time to worksite safety in implementing, enforcing, and maintaining the safety program for the Design-Builder and Subcontractor workers;

Provide safety supervision of persons, equipment, and property affected by contract work;

Develop and conduct safety-training courses.




***PLEASE NOTE - THIS IS FOR AN UPCOMING CONTRACT***
About Caliber Consulting Group:
Caliber Consulting Group provides strategic project management, quality management, and recruiting solutions to clients in the transportation, transit, and heavy-civil infrastructure industries. They specialize in a broad range of construction administration and quality management services. Headquartered in Bethesda, MD, Caliber is a DBE/MBE/SBE certified firm serving both the public and private sectors in Maryland, Virginia, Washington DC, and North Carolina.
Caliber is an equal opportunity employer. Applicants for all job openings are welcome and will be considered without regard to race, color, religion, national origin, sex, age, sexual orientation, physical or mental disability, or any other basis protected by state, federal or local law. It is the intent of the Company to comply with all applicable federal, state and local legislation concerning equal opportunity in employment.
To apply online, please click the "Apply for this job" link on this page!