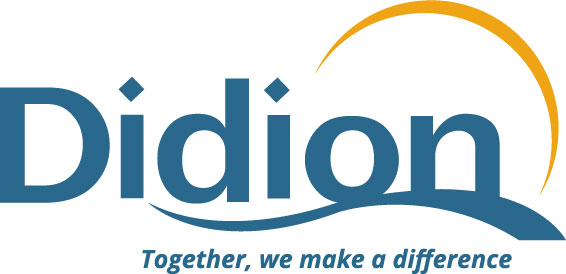 Company Name:
Approximate Salary:
0.00
Location:
Madison, Wisconsin
Country:
United States
Job Categories:
Safety Manager/Coordinator: Multi-site
Safety Corporate Director/Manager
Industry Segments:
Manufacturing - Miscellaneous
Experience level:
6-10 years
Education level:
Bachelor's Degree
Corporate Safety Manager
We are a people-first company, and that means you'll know you're important to us even before you start. Didion offers an industry-leading compensation and benefits package that makes our team feel valued and appreciated. Because they are. You are.
POSITION SUMMARY:
The Didion Safety Manager is responsible for setting the strategic direction of the company's safety programs and policies. This key leadership position will champion a culture of workplace safety that models industry best practices and relentlessly drives continuous improvement. Safety is recognized as a core value at Didion that is imperative to our employees' health and well-being as well as being a part of the foundation of business success. The Safety Manager will also ensure organizational policy and procedural compliance, improve safety performance KPI's (key performance indicators), and drive adherence at all sites to all local, state, and federal regulatory standards. 
RESPONSIBILITIES:
Champion a safety vision by creating effective action plans to migrate the culture over time across all Didion locations.

Utilize status as a Subject Matter Expert and recognized safety professional to confidently interact with regulatory authorities to ensure a cooperative adherence to compliance exists. Knowledgeable in both General Industry and Construction Standards.

Identify best practices and lead continuous improvement initiatives to reduce risk in our manufacturing processes and embraces improving our collective safety maturity index.

Actively engage employees in health and safety initiatives, which include leading company safety committees, audits, overseeing accident/near miss investigations, conducting group root cause analyses, and creating safety awareness initiatives.

Perform frequent site safety audits to identify all non-compliant equipment and/or processes and ensures that solutions are implemented to eliminate exposure to those risks.

Analyze safety metrics and review weekly and monthly incident data to identify trends. This information will be communicated to all affected team members regularly.

Develop safety improvement program recommendations and gain endorsement from multifunctional leadership.

Lead company safety orientation program for new employees and provide on-going training to ensure employees are knowledgeable of their responsibilities under company safety policies.

Partner with Operations Teams to execute company safety policies, ensure compliance with standards and regulations, and problem-solve and educate.

Collaborate with the Engineering teams to drive safety performance through improvement initiatives, MOC discipline, and commissioning oversight.

Conduct regular safety audits in accordance with OSHA regulations.

Accountability for Incident/Injury reporting and investigation process. Maintain accurate and timely information is H&S database. Maintain OSHA 300 log for annual posting and other reporting.

Manage all aspects of the Worker's Compensation program, which includes working with medical providers to facilitate employee return-to-work, working with supervisors to accommodate employees on restricted duty, and working with insurance company to reduce costs of injuries.

Audit contractor safety programs and provide contractor safety training to ensure overall effectiveness and compliance, and identify unsafe contractors.

Maintain current and accurate SDS files for all materials on-site.

Manage procurement of all safety-related supplies and equipment inventory.




REQUIREMENTS:
Bachelor's degree in Occupational Health and Safety, Engineering, or related field

Current OSHA 500 credentials, strongly preferred, or interest to obtain

Current OHSA 510 certifications, strongly preferred, or interest to obtain

CSP certification, preferred

Knowledge of State and Federal Safety regulations pertaining to OSHA, NFPA, ANSI and NEC

10+ years of experience in the administration of safety and risk management programs or occupational safety and health programs supporting food processing, construction or chemical process operations.

Subject Matter Expert with the ability to distill complex regulatory requirements into understandable, actionable, repeatable, and measurable processes when working with outside agencies or influencing internal customers.

Experience developing, teaching, and coaching direct reports. Ability to grow the industrial safety knowledge and capabilities of the entire organization.

Demonstrated ability to build relationships with production staff (from front-line operators to senior leadership) and influence change by leading by example.

Experience with Process Safety Management, Process Hazard Analysis and Job Hazard Analysis is desired

Experience with writing health and safety policies/procedures and gaining organizational buy-in.

Familiarity with conducting data analysis and reporting statistics.

Working knowledge of Safety Information Management systems.

Experience managing Worker's Compensation programs and claims

Strong critical thinking and problem-solving skills. Strong Emotional Intelligence.

Proficient in MS Office Suite (Word, Excel, PowerPoint, Outlook)

Must exhibit strong leadership skills and effectively engage employees at all levels

To apply online, please click the "Apply for this job" link on this page!
ARE YOU A HANDS-ON INNOVATOR?
Didion is a technology-driven food and biofuel company that's more than 225 people strong. We're project managers and developers, engineers and visionary thinkers, working together to change the world.
Will you help push us forward?
DIDION IS ALL ABOUT OPPORTUNITY – NOT JUST TO FEED YOUR FAMILY WITH A GREAT-PAYING JOB, BUT TO FEED THE WORLD. AND TO FUEL YOUR AMBITION.
We are a people-first company, and that means you'll know you're important to us even before you start. Didion offers an industry-leading compensation and benefits package that makes our team feel valued and appreciated. Because they are.
You are.
And, our career-pathing framework means you'll always know what opportunities are available to you. We train you through a 5-step leadership program that gives the chance to grow just like Justin and Nathan did.