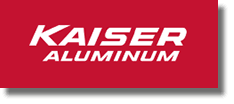 Company Name:
Approximate Salary:
0.00
Location:
Los Angeles, California
Country:
United States
Job Categories:
EH&S Manager/Coordinator: Single site
Safety Manager/Coordinator: Single site
Industry Segments:
General Manufacturing, Machinery & Equipment, Metals - Fabricated
Experience level:
6-10 years
Education level:
Bachelor's Degree
Safety Manager, Manufacturing
At Kaiser, "Best in Class" isn't three empty words on an acrylic award sitting in some conference room. It's not a throwaway slogan on a coffee cup. For more than 20 years, it's been our way of doing business. It's a promise to our customers—and to ourselves. It means we create superior aluminum mill products for the most technically demanding applications for transportation and industrial markets and deliver them to our customers anywhere in the world. We deliver them on time, or even a day early. And we provide an environment that offers a sense of fulfillment and real opportunities for advancement for all who work here. "Best in Class" is our guiding principle, our mantra, our attitude. Embedded in our culture, it drives us to do all we can to improve how we do business today—then do it even better tomorrow.
Safety Manager, Manufacturing
This position is responsible for ensuring that job safe practices (JSPs) are in place for all positions and that employees are knowledgeable about the safety issues that are relevant to their work. This position is responsible for assuring that Kaiser Aluminum's 5 core / 5 life programs are integrated into all operations of the Los Angeles plant. Additionally, this role provides support to the Environmental Engineer.
Responsibilities
•Support and maintain a "Best in Class" work environment that is free of safety hazards
•Routinely review the facility for unsafe conditions and concerns and ensures resolution of those concerns
•Ensure compliance with all OSHA and CAL OSHA regulations
•Conduct or coordinate safety training as required, with focus on 5 core / 5 life compliance
•Conduct audits to assure that 5 core / 5 life programs are utilized effectively
•Responsible for the development and maintenance of an effective ergonomic program
•Use KPS tools for problem resolution
•Work with other departments as required to effectively resolve health and safety issues
Relationships
•Report directly to Environmental Engineer
•Interact daily with members of other departments
•Interact regularly with vendors, training suppliers, and outside suppliers
Background and Preferred Skills
•A Bachelor's Degree in Occupational Health and Safety, or a related field, OR equivalent relevant experience is required
•5+ years of EH&S experience is required
•Solid verbal and written communication skills. Bilingual Spanish a plus.
•Excellent interpersonal skills
Measures of Performance
•An acceptable TCIR level
•ISO-14001 system compliance
•No OSHA or CAL OSHA violations
•Compliance with environmental rules and regulations
•5 core/5 life audit compliance