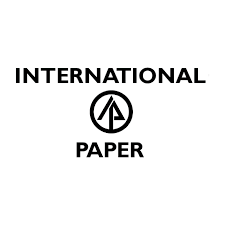 Company Name:
Approximate Salary:
0.00
Location:
Selma, Alabama
Country:
United States
Job Categories:
Safety Manager/Coordinator: Single site
Industry Segments:
Manufacturing - Miscellaneous
Experience level:
3-5 years
Education level:
Bachelor's Degree
Safety Manager
What if you were given the opportunity and responsibility to make a difference? It is time to embrace your Infinite Possibilities. This is your opportunity to be part of International Paper, a Fortune 500 company and global leader in paper and packaging products. IP is known for our commitment to the environment and to cutting-edge technology. We have spent more than 100 years creating new ideas, and we are looking for people who can collaborate to help us build on our history, while creating future success. We are committed to attracting, preparing, promoting and supporting our teams. At International Paper, you control your destiny. We offer benefits, challenges, global opportunities and total rewards. When we say Infinite Possibilities, we mean it. 
The Safety manger will be responsible for providing guidance and overall direction of the mill Health Services, Security and Safety programs to meet corporate Health and Safety goals.  Manages and implements Health and Safety processes and provides recommendations to management for the adoption of policies and procedures.  Measures and evaluates mill performance against key indicators ensuring that the mill complies with health/ safety laws and regulations.  Identifies trends, emerging issues and develops improvement strategies.  Manages security services and projects with oversight and guidance from EHS management.
Responsibilities include: 
Managing health services and security safety personnel.

Developing, implementing and maintaining effective systems, procedures and training to achieve an injury free and environmental incident-free mill.

Establishing preventative health and safety programs to identify and reduce risk from potential hazards in the workplace.

Integrating continuous improvements in the health and safety systems and drive employee engagement to achieve desired results.

Managing the mill worker's compensation program and be a liaison to 3rd party vendor

Maintaining compliance with OSHA logs and requirements  

Have an excellent understanding and working knowledge of mill operations.




 
Qualifications:
Bachelor's degree in Engineering or other related fields required.  Have experience in managing a comprehensive health and safety program in a mill environment is preferred. 
Must possess the following key competencies: 
Standing Alone

Action Oriented

Directing Others

Decision Quality

Managing through Systems

Interpersonal Savvy

Political Savvy

Building Effective Teams

Customer Focus

Organizing

Priority Setting

Problem Solving

Time Management




 
International Paper is an Equal Opportunity Employer - Minorities/Females/Individuals with Disabilities/Veterans.