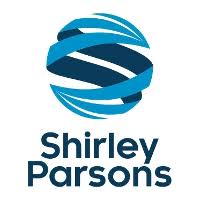 Company Name:
Approximate Salary:
$110,000
Location:
Orange County, California
Country:
United States
Job Categories:
Safety Manager/Coordinator: Single site
Industry Segments:
Consumer Goods, Manufacturing - Miscellaneous
Experience level:
6-10 years
Education level:
Bachelor's Degree
Reference Number:
TF-10755
Safety Manager [TF-10755]
A popular retail organization is seeking a Safety Manager to support the company's Safety program within operations in Orange County, CA. Reporting to the Senior EHS Director, the successful candidate will be responsible for implementing Safety Programs across a large manufacturing and distribution facility, while managing one direct report. The Safety Manager will be responsible for developing and implementing all Safety programs, and ensuring compliance with federal, state, and local organizations.
The Role:
Develop and implement Safety policies and procedures

Influences employees to promote a positive Safety culture

Investigates incidents and filing any Workers' Compensation claims,  deals with all Workers' Comp activity

Promoting continuous improvement efforts in the Safety function, integrating tactical and strategic Safety planning

Communicating with employees at all levels in both Spanish and English




 
The Candidate:
Bachelor's Degree in Safety Engineering, Occupational Health and Safety Sciences, or related technical field

7+ years' Safety experience within a manufacturing/logistics/warehousing environment

Bilingual in Spanish and English with strong communication skills, ability to lead and coordinate with employees at all levels

Experience managing at least one person, while managing policies and procedures within a large facility