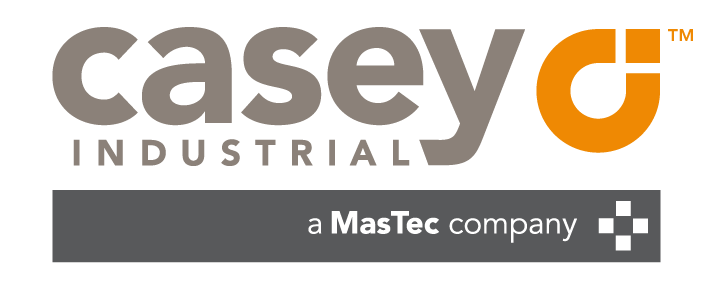 Company Name:
Approximate Salary:
0.00
Location:
Watford, North Dakota
Country:
United States
Job Categories:
Construction Safety
Safety Manager/Coordinator: Multi-site
Industry Segments:
Construction /Architecture, Energy
Experience level:
6-10 years
Education level:
Bachelor's Degree
Safety Manager
Ready to commit to a great company that will provide you with year‐round employment and great benefits? We're a company run by employees who were once industrial craftsmen themselves. At Casey Industrial, we will provide you the tools to help you advance in your career. 
Your role at Casey Industrial is not just another job; it's a career.
At Casey, you will never be just another number. We value your individuality. Whatever your career path, your continued success and your personal achievement go together. 
Corporate Overview:
Casey Industrial, Inc. is a nationwide industrial contractor, in operation since 1947.  As a contractor, Casey is focused on helping other businesses increase and enhance their product output through capital expansion or improvement.  As an employer, Casey is focused on enhancing and growing an enduring, self-sustained organization that can provide increased career opportunities for its employees.
Casey Industrial was built on the premise that all clients, vendors and employees are treated with integrity and respect.  Casey prides itself on conducting business the right way, a dedication reflected in the company's values; both in writing and in practice. 
Position Overview:
The Safety Manager I is responsible for supporting and assisting the Project Manager with the overall administration and management of the Project Specific Safety program. The Safety Manager I will be responsible for managing the safety on-boarding for employees, substance abuse screening process, providing first aid and the organization of all safety documentation required by Casey Industrial and as defined in the prime contract documents. The Safety Manager I will typically have 5-20 years of experience on construction projects managing safety or a related area. He/she must have demonstrated the ability to manage all aspects of a safety program on projects of increasing complexity.
The role requires interfacing with all craft employees as well as Casey supervisors and the client(s), subcontractors, distributors and vendors.
Must also have knowledge of MSHA and/or OSHA regulations. Understand hazard recognition, record keeping, injury management and the Drug and Alcohol policies and collection procedures. Should have CPR/First Aid or EMT certification; on-the-job experience in training and safety management. Certification as an OSHA, MSHA, and Medic First Aid Instructor is preferred.
Essential Functions - General:
Use effective verbal and written communication skills. Add, subtract, multiply and divide whole numbers rapidly and accurately.

With regard to that portion of the work assigned, develop complete understanding of contract plans and specifications in accordance with those plans and specifications.

Listen to directions and suggestions from supervisors or other employees regarding safe and proper work practices, evaluate that information and implement a plan based on that evaluation for carrying out the duties of this position.

Observe functioning of installed equipment or systems to determine hazards and need for adjustments, relocation, or replacement.

Lift and carry heavy items weighing up to 25 pounds or more.

Move in and around confined and cluttered places, and uneven areas. Full range of motion and flexibility consistent with age.

Work up to a 12-hour shift doing hard physical labor in varying temperature extremes and other outside conditions.

Climb and maintain balance on steel framework, stairs, ladders and scaffolds.

Identify workplace safety hazards and take all necessary corrective action to eliminate or minimize them.

Understand and respond appropriately to all safety hazards and warning devices (i.e. back-up alarms, smell of smoke, different colored warning tags, warning sirens).

Understand and implement lockout/tagout procedures in a safe manner.

Produce quality work, meeting requirements of company policies, procedures and industry standards.

Daily, set exemplary standards of ethics and stewardship of the company's resources; support company philosophy, practice and goals; function as a team player; help to maintain good communication with the Safety and Personnel Department.

Be motivated and work productively.

Coordinate and present safety training to support company and client requirements, including planning, documentation, and presentation.

Participate in the jobsite Safety Committee as required.

Provide safety program documentation, record keeping, document posting, trenching and scaffold permitting, and regulatory compliance documentation. Participate in site inspections and testing as necessary for required permits, including confined space, hot work, trenching, etc.

Perform reviews and inspections of the jobsite to assure compliance with federal, state, client, and company policy.

Coordinate with the Corporate Safety Department on overall program, project training needs, injury management, citation management, OSHA/MSHA reporting requirements, and other applicable matters.

Work with, educate, and supervise other safety staff.

In addition, perform any other job-specific duties as requested by supervisor

Willing to travel extensively and relocate to the next project location for an extended period (typically 6-12 months)

Ability to adapt and become an influential leader of Casey's culture and values


Client interaction:
Represent Casey in a professional manner in all client interaction activities

Provide the client with contract required reports (weekly, monthly, schedule,)


Safety:
Follow and understand Casey's Corporate Safety Plan and site specific safety plan

Support or lead safety training meetings and sessions.

Support safety department with ordering site specific safety consumables (goggles, gloves, etc)

Take active role in safety audits

Participate and lead site Safety Leadership meetings

Out of office every morning for stretch /flex and morning gang box meetings

Assist in completion of site safety scorecard

Act as site representation in PM's absence for Regulatory Audits (OSHA, MSHA, etc...)

Report ALL safety events and near misses


Hours:
This position is a full-time position scheduled typically 50 hours/week and based on project needs
Travel:
Travel required up to 90%.  Position requires presence directly on the Project Site location with intermittent travel to residence of record.  Travel to and from residence of record may be via company-provided or personal vehicle, airplane, or other public transportation.
Equal Opportunity Employer, including disabled and veterans.
To apply via email, please click the "Apply for this job" link on this page!