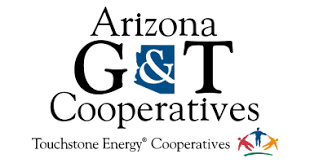 Company Name:
Approximate Salary:
$6,001.50 - $7,501.92/ monthly
Location:
Benson, Arizona
Country:
United States
Job Categories:
Safety Engineer/Specialist: Multi-site
Industry Segments:
Energy
Experience level:
3-5 years
Education level:
Bachelor's Degree
Safety Specialist
The Safety Specialist will be responsible for the continuous development, implementation and monitoring of an effective strategy to mitigate risk, maintain continuity of operations, and provide for the safety of all employees.  The position will provide development of safety and health programs, accident investigation, safety data analysis, regulatory interpretation, safety training, OSHA and ADOSH, inspections, in alignment with the power delivery and corporate functions. 
Responsible for site safety leadership, ensure facilities comply with corporate safety standards, implement safety directives, improve safety performance, and ensure safety guidelines and procedures are aligned with governmental regulations.  Provides input on strategic direction for safety and safety training. Develop and deliver safety training programs to power delivery and corporate employees.  
KNOWLEDGE, SKILLS AND ABILITIES:
The minimum requirements of knowledge and previous experience necessary for an individual to be considered for this position. 
Bachelor's degree in occupational health, industrial safety, industrial hygiene, or related field.

3 - 5 years of experience working in a utility or industrial safety department

Strong working knowledge of regulatory requirements which include but are not limited to OSHA, ADOSH, DOT, NEC, NESC, ANSI, NFPA, and all applicable industry standards.

Must have or be able to obtain First Aid/CPR/AED Instructor Certification.

OSHA Training Certifications preferred.

Certificate in Safety Management (CSM) or Certified Safety Professional (CSP) preferred.

OSHA 501 certification preferred. 

Strong analytical skills and the ability to propose solutions to problems. 

Excellent communication skills and the ability to work with and obtain the support from a variety of stakeholders. 

Demonstrated knowledge of instructional design process and have excellent presentation skills.

Excellent computer skills and knowledge of Microsoft Office programs.

Ability to effectively interact with all levels of the organizations.

Must have or be able to obtain a valid Arizona's Driver license.

Any equivalent combination of related education, training, and/or experience can be substituted for requirements listed above.




ESSENTIAL FUNCTIONS: 
The major activities for which this position is held ACCOUNTABLE. 
Develops a Safety Program that is effective and creditable.

Manage the Department of Transportation (DOT) and Federal Motor Carrier Safety Administration (FMCSA) regulations as it relates to the fleet and drivers. 

Develop and implement guidelines, procedures and lead continuous improvement initiatives to reduce work process risks, raise safety awareness, and improve safe work practices. 

Facilitate a work environment that supports a safety and healthy culture.

Conduct safety audits for the field and office.

Provide technical advice, coaching, guidance, and mentoring to employees and work teams on safety initiatives and work practices and institute necessary changes. 

Maintain and update the cooperatives' current safety and security guidelines and procedures.

Manage the activities for all contractors working on our properties from a safety perspective.

Preparation and filing of related required federal and state regulatory reports.

Development, implementation and monitoring of appropriate metrics to track and assess the performance of the Safety department.

Organize and provide leadership to the Safety Action Team.

To apply online, pleae click the "Apply for this job" link on this page!