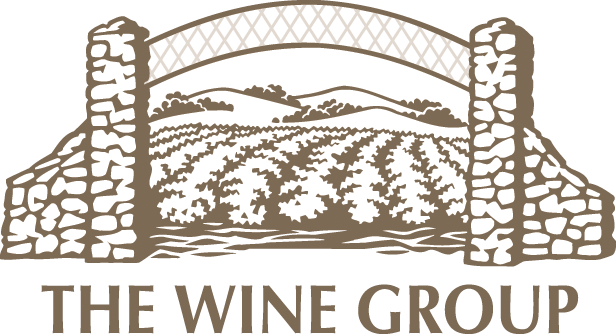 Company Name:
Approximate Salary:
0.00
Location:
Ripon, California
Country:
United States
Job Categories:
Safety Engineer/Specialist: Multi-site
Industry Segments:
Environmental Services, Manufacturing - Miscellaneous
Experience level:
3-5 years
Education level:
Bachelor's Degree
Safety Specialist I
COMPANY DESCRIPTION
At The Wine Group we are passionate about our people, our future and our wine. We are America's second largest wine producer by volume with over 1,200 employees globally across 12 locations in California, New York and Australia. We are proud to be responsible for many of America's most beloved wine brands, including Cupcake, Franzia, Chloe, Concannon, Benziger, Imagery, AVA Grace, 7 Deadly and more. We are dedicated to our culture built on values like entrepreneurialism, innovation, social responsibility and stewardship. 
JOB SUMMARY
The Safety Specialist I will be a critical member of the Environmental Health, Safety, and Security (EHSS) Department helping to drive company wide safety initiatives. The role directly supports and works with other EHSS Department members and TWG management and staff across all functions to improve safety.
Safety Specialists assist in maintaining compliance with local, state, and federal safety regulations, and managing company wide safety programs to build a strong safety culture. Ideal candidate will have a degree in Safety, EHS, or a related field, OSHA knowledge, and possess strong communication skills with all levels of employees. Experience with safety compliance in a manufacturing setting is a plus! Must be willing to travel to our various wineries (appx. 50% of time is spent traveling, with 50% behind a computer). 
ESSENTIAL FUNCTIONS
Provide program management support to EHSS Department staff

Help review and evaluate existing policy and training program materials to ensure compliance and maintain relevance

Assist in the management of safety systems at a companywide and local level

Participate on cross functional teams to identify appropriate solutions to problems and challenges, either well defined by regulation, or creative and non-traditional, and provide proper follow through to ensure the solution is completed in an effective and timely manner

Support the implementation and management of a companywide ergonomic improvement program

Assist EHSS staff in fostering and maintaining good working relationships with OSHA/CalOSHA and other regulatory bodies

Support the collection, reporting, and completion of key corrective and preventative actions arising from corporate audits and hazard evaluations

Support all TWG safety initiatives and serve as a constant example of strong safety leadership to install a culture of safe behaviors

Provide direct assistance in the evaluation and interpretation of incident and injury reports and statistics to identify and correct hazard trends

Help support the use and application of the root cause analysis processes

Participate in company and industry committees focused on employee and workplace safety

Work cooperatively with other corporate groups, including Human Resources and Legal to guide and manage risk assessment programs
OTHER FUNCTIONS
Support EHSS Department in the development and management of environmental, security, and other regulatory and risk management policy and procedure

This job description reflects management's assignment of general functions; it does not restrict the tasks that may be assigned.
QUALIFICATIONS
Associate's or Bachelor's degree in safety/EHS or related field OR a minimum of 3 years of safety compliance experience in a manufacturing or industrial setting

Knowledge of general industry safety and health standards (OSHA)

Strong attention to detail

Good communication skills, both oral and written

Comfortable speaking to and interacting with all levels of employees

Must be able to read, fully comprehend, and implement requirements of laws, regulations, and technical documents

Desire to learn and grow professionally and as a leader of safety culture

Strong computer technology aptitude

Skilled in the use of Microsoft Office 365 programs at an intermediate level

Excellent organizational skills with an ability to prioritize and adapt to changing priorities

Must consistently embrace and demonstrate The Wine Group Core Values – Long-Term Sustainable Value Creation, Relentlessly Entrepreneurial, Empowered, and Responsible & Trustworthy

Associate Safety Professional (ASP) certification or willingness to pursue – Desired

Bilingual (Spanish) – Desired
PHYSICAL DEMANDS
Occasionally required to climb or balance; stoop, kneel, crouch, or crawl

Must be able lift and carry up to 50 pounds at varying frequencies

Working environment has exposure to both indoors and outdoors and related warehouse/production equipment and associated noise levels

Ability to perform tasks requiring bending, stooping, standing, and twisting in a warehouse/production environment

Must be able to travel to all TWG facilities, including NY and Australia

Routine day trips to TWG facilities within CA expected up to 50% of working days, with additional overnight travel required up to 25% of working days
At The Wine Group, we are proud to be an equal opportunity employer and we are committed to an environment of mutual respect, diversity and inclusion. Qualified applicants will receive consideration for employment without regard to race, color, religion, sex, sexual orientation, gender identity, genetic information, national origin, disability, protected veteran status or other characteristic protected by law.