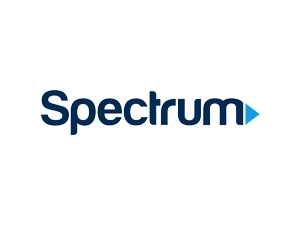 Company Name:
Approximate Salary:
0.00
Location:
Irwindale, California
Country:
United States
Job Categories:
Safety Engineer/Specialist: Single site
Safety Engineer/Specialist: Multi-site
Industry Segments:
Communications
Experience level:
3-5 years
Education level:
Associate Degree
Safety Specialist
The ideal candidate will have had success in implementing company environmental, health, and safety programs and procedures at multi-sites to minimize and eliminate risk associated with work practices. This position requires the ability to make an impact and be inspired to perform well by the ability to contribute to the success of a project and the organization.
The Safety Specialist works closely with local Field Operations, Retail, ISP, and Sales department to ensure that all employees are working within safety policies, procedures, and Federal and local regulations. (i.e. OSHA, CalOSHA, EPA, DTSC, CUPA, DOT, NFPA, ANSI, etc). The position will be responsible for accident data compilation, abatement, recordkeeping, safety communication, and awareness, and field system(s) audits. The ideal candidate will have a BS degree in EHS, or similar area of study preferred.
JOB SUMMARY
Responsible for the implementation of company environmental, health and safety programs and procedures for all business units and facilities within the Management Area that comply with company policies and industry regulatory requirements, including reporting. Help ensure conformity to applicable federal, state, and local standards related to environmental compliance and occupational health and safety (i.e. OSHA, EPA, DEP, DOT, NFPA, ANSI, etc). Responsible for accident data compilation, abatement, record keeping, safety communication and awareness, and audits of field system(s).
MAJOR DUTIES AND RESPONSIBILITIES
Effectively communicate safety and compliance messages to all levels; provide technical support to front-line leadership on matters related to occupational safety, environmental compliance, and loss prevention

Assist in conducting system audits to continuously improve the safety program, working closely with cross-functional teams

Investigate incidents and non-compliance events

Assist with the collection and submission of data required to satisfy environmental permit and reporting requirements (i.e. Air Permit reports, Tier II, HMBP, etc).

Liaise with regulatory agencies on matters related to reporting and/or investigating compliance concerns

Participate in and/or facilitate safety committee meetings as needed

Analyze the work environment to identify needs

Assist in developing programs designed to control, eliminate, and prevent occupational disease and/or injury caused by physical, chemical, biological agents or ergonomic factors.

Support the Mgr, Safety (Facilities) & coordinate with the Sr Safety Specialist in keeping management abreast of current safety performance, potential hazards, serious incidents, regulatory inquires and changes to guidelines affecting safety policies and procedures

Maintain safety records and other related documentation for designated area of responsibility

Adhere to industry specific, local, state and federal regulations as applicable

Know understand, promote and follow company policy

Monitor safety training programs; ex: unsatisfactory trending results

Coordinate safety events, evaluations, program deployment, and other related activities

Perform other duties as requested by supervisor
REQUIRED QUALIFICATIONS
Skills/Abilities and Knowledge

Ability to read, write and speak the English language to communicate with employees, customers, and suppliers, in person, on the phone, and by written communications in a clear, straight-forward, and professional manner

Ability to use personal computer and software applications

Ability to work independently

Basic knowledge of company products and services

Basic knowledge of fire prevention programs

Knowledge of OSHA, EPA, DOT regulations

Basic knowledge of quantitative and qualitative methods for safety management

Knowledge of safety auditing, accident investigation and reporting

Ability to differentiate between different sizes and colors

Basic knowledge of Microsoft Office products

Ability to safely use weight-bearing equipment (gaffs, safety harness and ladders) within the maximum weight limitations

Ability to accurately measure distances, using tapes or other measuring devices

Ability to carry, climb and operate extension ladder (approx. 32 ft. high and 90 pounds)

Ability to climb poles using gaffs, hooks and climbing belt as needed

Ability to utilize photography equipment

Ability to walk over all types of terrain in all kinds of weather while carrying tools and equipment, including gaffs, ladders, and fully loaded tool belts

Knowledge of Field Operations and Field Engineering job duties
EDUCATION
High School diploma
RELATED WORK EXPERIENCE
2-3 years Human Resources/Safety or Technical Training experience
PREFERRED QUALIFICATIONS
Skills/Abilities and Knowledge

Analytical and interpersonal skills

Knowledge of company products and services

CPR/AED Facilitator Certification
EDUCATION
Associate's degree in Safety, Environmental Health or related field
CERTIFICATIONS AND/OR LICENSES
Industry and vendor specific certifications and training recommended
Valid driver's licenses with satisfactory driving record within Company required standards
WORKING CONDITIONS
Office environment

Field exposure

Exposure to moderate noise levels

Work in inclement weather

Work indoors in confined space, poorly ventilated areas such as attics, basements and/or crawlspaces

Exposure to dust, dirt, noise, insects, rodents, pets, and cleaning solutions

Work outdoors in all kinds of weather and at all times of the day or night

Work performed near power lines and electricity

Work performed at various heights above ground on utility poles


The health and safety of our employees and candidates is very important to us. Spectrum has adopted virtual mobile recruiting tools that allow us to continue meeting new candidates. We look forward to "virtually" meeting you.