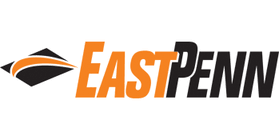 Company Name:
Approximate Salary:
0.00
Location:
Lyon Station, Pennsylvania
Country:
United States
Job Categories:
Safety Engineer/Specialist: Single site
Industry Segments:
Automotive, Electrical & Electronic Products
Experience level:
1-2 years
Education level:
Bachelor's Degree
Safety Specialist
East Penn Mfg. Co. (Deka Battery) is a progressive company committed to employee safety, health and wellness.  We currently have an opening for a Safety Specialist to work primarily 1st shift. 
Applicants must have experience in the following areas: safety compliance issues, lockout tag out, confined space, machine guarding and job hazard analysis.  Must also have performed general safety audits and observations to identify and recommend corrective actions for unsafe conditions or practices and monitor follow-up.  Industrial hygiene aspects will be a minor portion of duties.  A Bachelors Degree in Safety Sciences or equivalent industrial experience is required.  Applicants must be computer literate. 
At East Penn, our employees are our culture; our employees will always be the heart of the company.  We are a private, family-owned enterprise committed to cultivating an atmosphere that honors the contributions of everyone.  We want our employees to have long-term careers, and many do.  More than 30% of our workforce has over a decade of service. 
Our open-door management policy, comprehensive benefits package, annual bonus program for all, and career advancement opportunities are just some of the ways we show our employees how incredibly valued they are. 
Other benefits include:  Competitive Salary, Medical Insurance, Profit Sharing and 401(k), Life Insurance, Paid Holidays and Vacation, Dental Plan, and Annual Raises.
Interested candidates please submit cover letter with salary requirements, and resume using the "Apply for this Job" link on this page.
EOE/VEVRAA