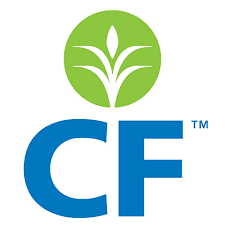 Company Name:
Approximate Salary:
0.00
Location:
Deerfield, Illinois
Country:
United States
Job Categories:
Safety Manager/Coordinator: Multi-site
Safety Corporate Director/Manager
Industry Segments:
Chemicals, Manufacturing - Miscellaneous, Oil & Gas - E&P
Experience level:
6-10 years
Education level:
Bachelor's Degree
Safety Superintendent
CF Industries is a global leader in transforming natural gas into nitrogen. The chemical processes we use ensure we have the nitrogen we need to support life on earth - from fertilizer that feeds the crops that feed the world to products that remove harmful emissions from industrial activities. Through our nine world-class manufacturing complexes and best-in-class distribution system, we serve agricultural and industrial customers. We invite you to be a part of our nearly 3,000 employees making a difference every day.
Who are we looking for to join our team? People who are smart, ethical and resourceful. Who have achieved a high level of success in their respective fields. Individuals who want to be a part of a strong, financially secure company; who believe in our values, embrace our future, and are committed to what we do.
Job Summary:
The Superintendent, Safety is responsible for advancing a culture of safety excellence to engage, empower and innovate a workplace that promotes the safety and health of employees, contractors, and visitors. Responsible for leading and supervising the occupational safety team by setting and measuring objectives for the network of twenty-four DF sites, managing and improving safety systems, developing key safety staff, and ensuring effective safety communications. The incumbent will also be responsible for advising management to ensure all DF sites comply with federal, state/provincial and local regulations concerning environmental, health and safety matters and the Company's best practices.
Job Responsibilities:
Develops and implements a strategic vision for safety performance and safety culture excellence.

Ensures alignment and coordination of shared safety and health work processes with the business strategy.

Measures safety and health performance by identifying key measures of progress, understanding limits and boundaries of data, and creating mileposts and symbols to rally support and encourage improvement.

Monitors current and future safety and health regulatory requirements as well as Company Standards to ensure DF sites are in compliance.

Implements and improves processes that effectively and efficiently assess safety risk management and compliance assurance practices and systems.

Establishes systems and leverage technology to identify, assess, manage, and mitigate occupational safety and health risks and ensures regulatory compliance with applicable Federal, State or Provincial, local regulations, and Company policies.

Establishes processes that empower change agents to promote continuous innovations and safety and health improvements across the DF sites.

Facilitates internal knowledge and skill sharing, and utilizes technology to ensure efficient and effective knowledge development. Ensures safety and health training programs deliver increased engagement, better decision-making, and growth opportunities.

Develops effective communication channels, techniques, and tools that will reach the target audience including employees, contractors, and visitors with the key safety and health messages.

Assist eleven OSHA Voluntary Protection Program sites with periodic recertification submissions and annual self-assessments.

Facilitate EHS training using a combination of in-person, live Web-Ex, and computer-based methods.

Manage the Human Performance Risk and Safety Leadership processes.

Drive continuous improvement in the effectiveness of life critical permits.

Manage three EHS Superintendents in their support of EHS compliance in their areas.

Support the DF sites in their use of the EHS Management System (incidents/near misses/hazard identifications, audits/inspections/observations, MOCs, PHA action items, environmental compliance deadlines).

Manage Learning Management System.


Internal Controls:
Establishes and implements processes and procedures to meet departmental internal controls requirements. Ensures that established processes/procedures are followed as designed. Works with Internal Controls Department to identify deficiencies in existing processes/procedures, the need for new ones, and the extent to which such processes/procedures are being followed. Develops and implements corrective actions with regard to department internal controls as necessary.
Successful incumbents will have:
A Bachelor's degree in a safety, industrial hygiene, occupational health, or related field is preferred.

A minimum of 5 years of directly related experience in the safety field, preferably in the chemical industry, with demonstrated knowledge of safety and health regulations.

A recognized occupational safety or health certification that requires a formal rigorous screening process, a minimum of formal education and experience, a written examination and continuous maintenance education requirements - CSP, CRSP, CIH, ROH, CMIOSH or equivalent.

Strong Microsoft Office skills.

Strong verbal and written communication skills.

Demonstrated leadership capabilities including employee development and engagement skills.

Strong change management skills, analytical and decision-making abilities, and ability to deal effectively and diplomatically with regulatory authorities.

People management/supervisory experience preferred.

Experience with software-based management of incidents, audits, and compliance preferred.



Position Scope/Contribution:
The Superintendent, Safety establishes clear expectations for safety and health staff and holds staff accountable for those expectations. The role will need to foster continuous development of leadership and technical skills, and create a learning environment that encourages efficient and effective processes. In addition, the incumbent will promote a culture of open communication and continuous learning through sharing of all safety and health incidents/near misses and developing a mature Human Performance Risk (behavioral safety) program by sharing both positive and negative messages, but including possibilities of improvement. The incumbent will need to influence others on new ideas and the benefits of change.
CF Industries is an Equal Opportunity/Affirmative Action employer. All qualified applicants will receive consideration for employment without regard to race, color, religion, sex, national origin, disability, or protected Veteran status. Employees in the US can learn more about their rights by viewing the federal "EEO is the Law" poster (PDF).