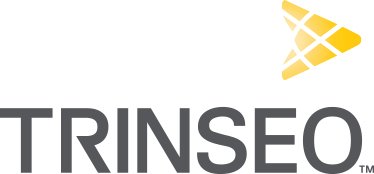 Company Name:
Approximate Salary:
0.00
Location:
Midland, Michigan
Country:
United States
Job Categories:
EH&S Advisor/Auditor
Product Stewardship/MSDS
Product Safety
Toxicology Professional: Single site
Toxicology Professional: Multi-site
Industry Segments:
Chemicals, Plastics
Experience level:
6-10 years
Education level:
Bachelor's Degree
SAP / Environmental, Health & Safety (EHS) Application Manager
The Company
Trinseo is a world leader in the production of plastics, latex binders, and synthetic rubber - a new kind of global materials company at the intersection of people, technology, and customers, built on several decades of technology leadership.
We are focused on delivering innovative and sustainable products that touch lives every day – products that are intrinsic to how we live our lives – across a wide range of end-markets. Our materials can be found in just about every market and industry from consumer electronics, appliances, medical devices and performance car tires.
By 2020, we plan to have completely revolutionized our global operations, in order to support the continued success.
We have launched an exciting, transformation programme called T2020, where you will be given the opportunity from day one to bring new ideas, innovation and support to Trinseo into the next chapter in its story.
The Role
This role is the primary SAP EH&S Product Safety business/ IT liaison and solution owner.  This includes leading the IT function in visioning, designing, and maintaining the EH&S SAP Product Safety transformation initiative and coordination with S/4HANA adoption throughout the "transformation" stage to the final development and management of the ultimate system solution(s).
This role has primary responsibility for Product Safety business process, technology enablement, issue resolution, run & maintain coordination/oversight, outsourced services provider coordination/oversight and continuous process improvement.
The Person
Science or Technology Degree (advanced preferred)

5 – 10  years of experience

SAP EH&S PS data model and system content maintenance

Able to make decisions, set priorities, and work independently

Ability to manage complex engagements & resolving complex issues

Analytical and problem solving skills

Clear cross-cultural, and cross discipline communication/coordination skills

Continuous improvement oriented

Expert knowledge of SAP Product Safety and Stewardship Management (S/4HANA an advantage)

Experience with key product regulations such as EU REACH and The UN GHS system including SDS generation

Knowledge of product compliance business requirements and SAP EH&S PS SVT as an enabling tool

Knowledge of SAP EH&S Global Label Management and Dangerous Goods functionality and business process/compliance requirements

SAP EH&S infrastructure requirements (e.g., WWI & Expert) to liaison with responsible IT owner(s) of the infrastructure

Closing date for applications: 8 November 2018
More Jobs Like This
We couldn't find matching jobs.