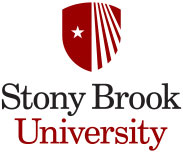 Company Name:
Approximate Salary:
0.00
Location:
Stony Brook, New York
Country:
United States
Job Categories:
Health Physics/Radiation Safety
Safety Engineer/Specialist: Single site
Safety Engineer/Specialist: Multi-site
Industry Segments:
Academic/Educational sector
Experience level:
3-5 years
Education level:
Bachelor's Degree
SBSH Associate Radiation Safety Officer
Required Qualifications:
The candidate for this position must the requirements as specified in NRC Regulations 35.50 to be appointed as a Radiation Safety Officer, in one of the following ways:
Bachelor's degree in physical science, engineering, or biological science with a minimum of 20 college credits in physical science, and five or more years of professional experience in health physics, and Specialty Board Certification recognized by the NRC,
or Master's or Doctoral degree in physics, medical physics, other physical science, engineering, or applied mathematics, and two years of full-time practical training and/or supervised experience in medical physics, and Specialty Board Certification recognized by the NRC,
or Bachelor's degree in physical science and have had 200 hours of classroom and laboratory training (as specified), and one year of full-time radiation safety experience under the supervision of a Radiation Safety Officer.
Candidate must also meet the following requirements:
Training and experience in medical applications, including uptake, dilution, excretion studies, imaging and localization studies. Upon selection, the candidate must submit NRC FORM 313A (RSO) Training and Experience and Preceptor Attestation, as per 10 CFR 35.50 (*All Applicants, see "Special Notes"). Must have, keep and maintain the appropriate valid NYS Driver's License; have a motor vehicle record which is free from major violations or a pattern of repeat violation (*** Out-of-State Applicants, see " Special Notes").


Preferred Qualifications:
Advanced degree in physics, medical physics, or other physical science. Specialty Board Certification recognized by the NRC Regulations 35.50. Served as RSO at a medical facility with medical applications, including uptake, dilution, excretion studies, imaging and localization studies. Experience with implementation of NYS Regulation (10NYCRR Part 16) and for the operation of a Radioactive Materials license.


Brief Description of Duties:
Implement the radiation protection programs at Stony Brook Southampton Hospital and Stony Brook Eastern Long Island Hospital facilities to ensure safety and compliance with NYS Regulation (10NYCRR Part 16). This position reports to the University RSO and is responsible for compliance oversight for the day-to-day use of radioactive materials and radiation producing equipment and activities that support clinical (medical), including but not limited to inventory of materials and equipment, inspections, surveys, diagnostic applications of radiation and radioactive materials to patients and ensuring occupational and public radiation exposures remain ALARA (As Low As Reasonably Achievable).
The candidate must have the appropriate certifications and/or combination of education and experience required to serve as Radiation Safety Officer in accordance with NRC Regulations 10 CFR 35.50.
Implement and maintain the radiation safety programmatic elements, including policies and procedures, SOP's, and training, to ensure the safe and effective practices and uses of radioactive materials, radiation-generating equipment, and lasers at each hospital location.

Maintain the radiation licenses, ensure that license conditions are met, and coordinate inspections and other communications with the NYS DOL BERP, as required.

Provide radiation safety education for patients and family members. The RSO is also required to, schedule and conduct radiation safety training for staff that fit the audience and the applications, as there is a significant training component associated with the requirement to work with radioactive material and ionizing radiation producing equipment. Provide detailed consultative service to attending physicians who handle radioactive materials or use x-ray equipment.

Conduct and oversee radiological surveys associated with the use of diagnostic applications of radiation and radioactive materials. Evaluation and control of the use of radiation control areas throughout each Hospital using various health physics instrumentation. The accurate recording and filing of radiological data are crucial to meeting all licensing requirements as detailed by NYSDOH.

Perform committee work associated with each Hospital's License. This portion is required to report on all aspects of the radiation safety program. All incidents, accidents, and exposure investigations plus updates re: regulatory licensing changes are part of the duties to be carried out.

Conduct and oversee inspections of all areas working with radioactive material or designated as radiation control areas. Conduct hazard assessments and compliance checks that reflect all the conditions that each Hospitals radiation program have agreed to meet. Develop a report that contains a feedback mechanism, re: all items of noncompliance.

Investigate all accidents, including exposures, mis-administrations and medical events involving the use of radiation-generating equipment and radioactive materials. Each hospital has an ALARA program that details certain investigational actions be taken by the RSO when certain exposure values are exceeded. After reviewing all exposure reports for the RSO must follow-up on each investigational value and document the findings.

Respond to all emergency calls that involve (major and minor) spills of radioactivity and other incidents. In addition, this individual will be available for all radiological incidents that occur internally or externally (i.e. – patients who arrive through the ER).

Radioactive material source security & Low Level Radioactive Waste Management. – assure source security re: all radioactive material in the Hospitals and coordinate the proper disposal and processing of all LLRW.
Special Notes:
This is a full-time appointment. FLSA Exempt position, not eligible for the overtime provisions of the FLSA. Minimum salary threshold must be met to maintain FLSA exemption. May require night and weekend work.
*Final candidate will need to submit NRC FORM 313A (RSO) Training and Experience and Preceptor Attestation, as per 10 CFR 35.50, for review and approval.
***Out-of-State Applicants: Please note as a condition of employment and in order for this position to be tendered, the successful incumbent will be required to provide evidence of a valid license and driving abstract from the state issuing the license within five business days of a conditional offer and must obtain a NYS driver's license within 30 days of acceptance of offer.


Essential Position:
This has been designated as an essential position based on the duties of the job and the functions performed. Positions that are designated as such are required to report to work/remain at work even if classes are canceled, and the campus is working on limited operations in an emergency.
Stony Brook University is 100% tobacco-free as of January 1, 2016. See our policy and learn more at stonybrook.edu/tobaccofree.
Pursuant to Executive Order 161, no State entity, as defined by the Executive Order, is permitted to ask, or mandate, in any form, that an applicant for employment provide his or her current compensation, or any prior compensation history, until such time as the applicant is extended a conditional offer of employment with compensation. If such information has been requested from you before such time, please contact the Governor's Office of Employee Relations at (518) 474-6988 or via email at [email protected]


About Stony Brook
Stony Brook University, home to many highly ranked graduate research programs, is located 60 miles from New York City on Long Island's scenic North Shore. Our 1,100-acre campus is home to 24,000 undergraduate, graduate, and doctoral students and more than 13,500 faculty and staff. SBU is a comprehensive research-intensive university and a member of the prestigious Association of American Universities (AAU), which includes 34 public universities among its 62 members. SBU consists of 12 schools and colleges and a teaching hospital that provides state-of-the-art healthcare in the Long Island region. SBU also manages and performs joint research with Brookhaven National Laboratory, the only Department of Energy Laboratory in the Northeast, and shares doctoral programs with Cold Spring Harbor Laboratory, a world-renowned molecular biology institute. Home to the Emerson String Quartet, the Jackson Pollock House in East Hampton, New York, the Humanities Institute, and the Southampton Arts Program, and with endeavors that extend to the Turkana Basin Institute in Kenya and the Ranomafana National Park in Madagascar, SBU sustains an international reputation that cuts across the arts, humanities, social sciences, and natural sciences.
Stony Brook University is an Affirmative Action/Equal Opportunity employer. We encourage protected veterans, individuals with disabilities, women, and minorities to apply.
If you need a disability related accommodation, please call the University Human Resource Services Department at (631) 632- 6161 or the University Hospital Human Resources Department at (631) 444-4700. In accordance with the Title II Crime Awareness and Security Act, a copy of our crime statistics is available upon request by calling (631) 632- 6350. It can also be viewed online at the University Police website at http://www.stonybrook.edu/police.
For a full position description, or to apply online, click the apply link on this page (Req. # 1803503)
More Jobs Like This
We couldn't find matching jobs.