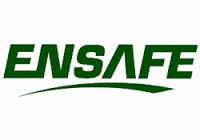 Company Name:
Approximate Salary:
0.00
Location:
Memphis, Tennessee
Country:
United States
Job Categories:
EH&S Manager/Coordinator: Multi-site
EH&S Consultant
Environmental Manager/Coordinator: Multi-site
Environmental Consultant
Services & Consulting: Management
Industry Segments:
Consulting
Experience level:
6-10 years
Education level:
Bachelor's Degree
Senior EHS Project Manager
EnSafe Inc. is an employee-owned, global professional services firm. We strive to provide cutting-edge, creative solutions for our clients. We are looking for a Senior Project Manager interested in a role heavily oriented towards business development, for our Memphis, TN headquarters.
Senior Project Manager - Environmental, Health & Safety (EHS)
There are no typical days at EnSafe and this role is no exception. The right candidate will be able to handle both business development and project management, including:
- Serve as a senior environmental compliance and/or health and safety resource for EnSafe clients
- Develop viable business leads from new and existing contacts
- Manage current major clients and generate additional revenue from these accounts
- Promote EnSafe's service in the Memphis business community
- Lead health and safety and/or environmental scientists and engineers during projects
- Develop project estimates and proposals 
- Provide client and project management, coordination, and implementation of comprehensive project work associated with environmental compliance and/or health and safety. 
We require a minimum of a BS in engineering, related environmental science or health and safety, with at least ten (10) years of experience. Strong consulting and problem solving skills, and experience in the field are required. Priority will be given to candidates with strong existing market connections and/or clients. Overnight travel will be required.
EnSafe offers competitive salaries and benefits, an outstanding work environment, and the opportunity to work on innovative and exciting projects. Our employees are outgoing, self-motivated, and thrive in a fast-paced consulting environment.  
Check us out on the web at: www.ensafe.com
EEO/AA