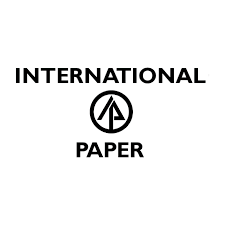 Company Name:
Approximate Salary:
0.00
Location:
Savannah, Georgia
Country:
United States
Job Categories:
Environmental Engineer/Specialist: Single site
Industry Segments:
Paper/Lumber/Timber
Experience level:
6-10 years
Education level:
Bachelor's Degree
Senior Environmental Engineer
What if you were given the opportunity and responsibility to make a difference? It is time to embrace your Infinite Possibilities. This is your opportunity to be part of International Paper, a Fortune 500 company and global leader in paper and packaging products. IP is known for our commitment to the environment and to cutting-edge technology. We have spent more than 100 years creating new ideas, and we are looking for people who can collaborate to help us build on our history, while creating future success. We are committed to attracting, preparing, promoting and supporting our teams. At International Paper, you control your destiny.
We offer benefits, challenges, global opportunities and total rewards. When we say Infinite Possibilities, we mean it. 
The Savannah Mill is currently seeking a qualified Senior Environmental Engineer.  The Savannah Mill is located in Savannah, GA which is approximately 1-hour south of Hilton Head, SC and 2 hours north of Jacksonville, FL.   The mill has approximately 650 employees and is a union facility represented by five international unions. The Savanah Mill is a complex, fully integrated pulp and paper manufacturing facility with three machines, two producing lightweight liner and one producing saturating kraft.  The mill includes multiple process lines of wood handling, pulping, power and recovery, and effluent treatment. 
This positon reports to the Environmental, Health, and Safety Manager.  The scope of the position includes managing day-to-day and long term activities associated with the environmental compliance and work systems.  Additionally, the position includes review and implementation of new rules and regulations, training of environmental and mill personnel, and development of new work systems for sustainability of environmental compliance.  
Position Responsibilities:
The Senior Environmental Engineer's duties and responsibilities include, but are not limited to:
Interfacing directly with state regulatory agencies and community members to represent the mill within the community and region

Participating as a member of Environmental department; maintaining strong relationships with other business unit personnel as well as operating and maintenance department leaders

Coordinating and communicating with operating departments regarding regulatory performance and compliance, including periodic training for salaried and hourly teams on environmental compliance as needed

Working with mill engineering and operations to evaluate capital projects for potential permitting needs

Serving on a weekend duty team for the Environmental group

Acting as owner's representative for contractors providing services within Environmental department

Providing visible and active leadership in delivering excellent environmental and safety results

Participating and leading in the development of Environmental Management System procedures.

Actively using and improving upon existing systems for managing daily activities, including development of standard operating procedures (SOP)

Implementing systems to improve/sustain results




 
Desired Skills:
Successful candidate should have the ability to:
Instill safety as a core value within the team and effectively communicate a shared vision for safety

Actively promote a culture of engagement and respect

Represent both company policy and direction, as well as actively advocate for crew/team needs and concerns

Quickly develop thorough knowledge of department and mill operations processes, equipment and systems

Utilize excellent communication and interpersonal skills with the ability to communicate to groups and individuals at all levels including external regulatory agencies and community members

Work effectively alone or within a team

Analyze problems and develop solutions independently or with teams

Utilize strong organizational skills to handle multiple tasks effectively

Maintain process knowledge and understanding of Environmental operations, regulatory requirements and systems

Make timely and effective decisions




 
Required Experience:
Eight (8) to fifteen (15) years of related experience in manufacturing environment (pulp and paper industry experience preferred).  Environmental area experience is required.  Knowledge and experience with practical application of environmental regulations required.  Bachelor's degree in engineering or environmental sciences required.  Must be experienced using a computer and skilled in word processing, spreadsheet programs (Microsoft Excel), SAP business systems, and other databases.  Plant Applications and PI experience preferred.   
Desired Competencies:
Action Oriented, Timely Decision Making, Decision Quality, Organizing, Perseverance, Priority Setting, Problem Solving, Drive For Results, Time Management, Customer Focus, Integrity & Trust, Interpersonal Savvy, Listening, Peer Relationships, Dealing with Ambiguity, Functional/Technical Skills, Learning on the Fly, Self Development, Technical Learning 
International Paper is an Equal Opportunity Employer - Minorities/Females/Individuals with Disabilities/Veterans.