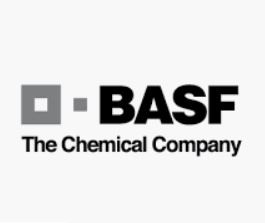 Company Name:
Approximate Salary:
0.00
Location:
Southfield, Michigan
Country:
United States
Job Categories:
EH&S Manager/Coordinator: Single site
Industry Segments:
Chemicals, Environmental Services
Experience level:
3-5 years
Education level:
Bachelor's Degree
Reference Number:
2000136
Senior Environmental, Health & Safety (EHS) Manager
At BASF, we create chemistry through the power of connected minds. By balancing economic success with environmental protection and social responsibility, we are building a more sustainable future through chemistry. As the world's leading chemical company, we help our customers in nearly every industry meet the current and future needs of society through science and innovation. 
We provide a challenging and rewarding work environment with a strong emphasis on process safety, as well as the safety of our employees and the communities we operate in and are always working to form the best team—especially from within, through an emphasis on lifelong learning and development. 
And we are constantly striving to become an even better place to work. BASF has been recognized by Forbes Magazine as one of America's Best Employers in 2019. Come join us on our journey to create solutions for a sustainable future! 
Head of EHS – Coatings Solutions (2000136) – Southfield, MI 
Where the Chemistry Happens:
We are seeking a professional like you to be responsible for the definition and deployment of Coatings Responsible Care culture regionally in order to support BASF's "Zero Incident Mindset," "Zero Loss of Containment Mindset" and overall "exposure reduction process."  You will work closely with all Site Leaders and embedded EHS professionals to implement the processes to achieve compliance with regulatory and BASF requirements, to operate safe and environmentally sound facilities and to further develop the division's strategic safety KPI's.
You will drive the implementation and ensure legal compliance with the all elements of RC:  Occupational Safety, Process Safety, Environmental Protection, Transportation Safety, Emergency Response, Security, Remediation, Industrial Hygiene, Occupational Health, Product Safety, Trade Control, Dangerous Good Classification, Product Stewardship, Responsible Care Management System and Permit Compliance. You will own the safety related KPIs for the division including working with the site leaders to develop appropriate targets and tracking the division's progress. 
You will also coordinate across Coatings Americas with business unit and site resources as well as various functional platforms to make Safety & Responsible Care and Site Security the top priority, by shaping a culture focused on reducing exposure, increasing transparency, development and adherence to global best in class security standards, and eliminating License to Operate risk. You will serve as a member of the Manufacturing Operations Leadership Team and be a key leader, impacting the license to operate of Coatings Americas. 
You will be accountable for the development of the Regional RC Strategy. This includes Responsible Care Management Systems and audits.  The EHS group will provide support in preparation for RCMS certification including maintaining common documents across the region, sharing best practices in audit preparation and addressing audit findings. 
You will functionally lead EHS regionally. Inclusive to the team are experts who will make recommendations for Coatings EHS Standards, drive with site safety and environmental performance/compliance and work with regional and local BASF safety teams to create a common approach for Coatings sites to meet BASF standards. The scope of sites covers all manufacturing, laboratory, field sales and warehouses for the Coatings Solutions sites in North and South America.  
Additionally, you will functionally supervise the EHS professionals located at the sites, ensuring consistent risk interpretations and implementation of BASF requirements and programs across the Coatings business. You will be a member of the VP of Operations leadership team, providing guidance, interpretations, and strategic direction on EHS operational issues.  
You will also be a member of the NA Environmental and Safety Services Leadership Team representing Coatings, sharing best practices and lessons learned with EHS leaders from other BASF businesses.  In this role, you will be the primary point of contact for the EHS Expert Services groups.  In addition, you will be a member of the EC Global EHS Regional Coordinators team ensuring program consistency and sharing best practices across the Regions within EC.
Qualifications:
BASF recognizes institutions of Higher Education which are accredited by the Council for Higher Education Accreditation or equivalent.


Formula for Success: 
Leveraging your Bachelor degree or higher, Process Safety know-how, and your experience in managing and implementing EHS programs in a manufacturing and lab environment, you will drive sustainable Occupational Safety, Industrial Hygiene, and Process Safety measures and initiatives at the operating sites, leading to risk reduction and overall improvement in EHS KPIs.

Your unwavering commitment to compliance will be evident as you ensure systems are in place to assure compliance government regulations (maintain License to Operate), inclusive environmental regulations and permit conditions.

Demonstrating your RC expertise and your experience implementing RC in manufacturing (e.g. Production management, site leadership, RC leadership), you will develop and deploy Responsible Care culture globally.  This includes actively contributing to RC management system reviews and RC audits to ensure compliance.

Your results orientation and ability to influence and persuade will serve you well as you drive engagement with the Exposure Reduction Process to reduce or eliminate at risk behaviors and conditions in our working environments.

Working in close collaboration, you will partner with the leadership teams on establishing yearly priorities and targets and implementation measures when necessary for achievement (inclusive of behavioral based safety, process safety concepts, safety study reviews, RCMS engagement, etc.).

Successfully engaging inside and outside the organization, you will work with the Vice President and each Site Director to establish the EH&S services necessary to achieve the aligned goals of the business.  Additionally, you will maintain effective relationships with Site Management and the appropriate Federal, State and Local regulatory agencies.

Thinking strategically with entrepreneurial drive, you will implement strategies to support site and business objectives and to capitalize on opportunities to add value.

Your experience directly managing others (leadership and coaching) will be essential as you manage and coordinate EHS resources and talent to ensure all requirements are met in the best interests of BASF.

Utilizing your business and managerial work experience (including facilities management), you will represent ECN on Global EC Regional coordinators team to ensure implementation of global EC safety concepts and best practices.
 
Leadership Expectations:
As a leader at BASF, you will play a key role in creating value for the company through people.  Our top candidate will be expected to enable greater personal success among our employees through quality people development, coaching, and performance management. Leaders at BASF are role models to help employees develop the competencies needed to implement BASF's strategy.
Our expectation is that leaders will coach and develop team members to reach their full potential, and support relevant development assignments, opportunities and moves while motivating and challenging employees to drive high performance. Our leaders must be committed to "hiring the best" internally and externally at the same time they are creating an inclusive environment which embraces and derives value from diversity. Finally, a leader at BASF must establish and support our safety culture in which all accidents are preventable. 
Create Your Own Chemistry: What We Offer You:
 Adding value to our customers begins with adding value to you. [email protected] is the suite of benefits, perks, programs and unique opportunities we offer to support you—the whole you—in all stages of your life and career. With [email protected], you create your own chemistry.
The total rewards that you receive as a BASF employee go way beyond a paycheck. From competitive health and insurance plans, to robust retirement benefits that include company-matching contributions, to making sure you never stop learning, we believe investing in you is investing in our success. Working for a large, global organization, you'll have a chance to grow professionally and personally, expand your network and build a rewarding and dynamic career. 
BASF provides interesting and challenging learning and development opportunities to help you make the most of your talents and your job.
To apply online, please click the "Apply for this job" link on this page!
More Jobs Like This
We couldn't find matching jobs.