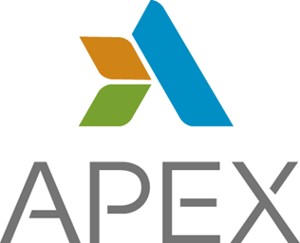 Company Name:
Approximate Salary:
$100,000-125,000
Location:
San Francisco, California
Country:
United States
Job Categories:
EH&S Manager/Coordinator: Multi-site
EH&S Consultant
Industry Segments:
Consulting, Environmental Services
Experience level:
6-10 years
Education level:
Bachelor's Degree
Senior Environmental, Health & Safety (EHS) Project Manager
Are you highly motivated, hard-working, and seeking to join a growth-focused environmental consulting & engineering firm? Are you looking for a company that will invest in your development and grow your professional skills? If so, consider a career with Apex.
Powered by record sales, extraordinary client retention, strategic acquisitions, and an entrepreneurial spirit, Apex Companies is one of the fastest growing environmental consulting and engineering firms in the US. We take pride in keeping our clients happy and have earned numerous awards for project excellence. We continue to grow, and we want you to grow with us.
Your Responsibilities as a Senior HSE Project Manager:
Develop safety strategies and training packages, including a focus on Occupational Safety and Health Administration (OSHA) and other applicable global regulatory compliance

Develop and foster a strong cultural attitude toward safety within all business units

Interpret, implement and verify compliance with applicable Department of Transportation (DOT), Federal Motor Carrier Safety Administration (FMCSA) and Environmental Protection Agency (EPA) regulations

Implement and ensure compliance with record keeping as required by law and under applicable regulatory frameworks

Develop and administer long-range accident prevention programs, conduct accident and injury investigations, and develop follow-up and countermeasures

Ensure department of transportation and other applicable governmental regulations are complied with

Benchmark, synthesize, and communicate internally trends and insights from external sources, and lead the collection and analysis of our operations' EHS-related metrics and communicate performance

Serve as an organizational and cultural change agent, working collaboratively with multiple functions

Be an energetic, efficient, and resourceful team player with the ability to influence stakeholders without a direct reporting relationship

Travel as necessary, but likely 50+% initially




 
Why you'll love working for us:
Company-subsidized medical and dental.

Company-paid life, short, and long-term disability.

401k match, tuition assistance, and more.

Cross-training and the ability to work on a variety of projects.

Performance-based bonuses or other incentives.

Working with the best and brightest in the industry.

900+ employee national firm with 50+ locations across the US.




 
What we're looking for:
Minimum of 8 years related experience

Bachelor's degree from an accredited college or university

Global experience required

Demonstrated knowledge of EHS regulations in global operations, and regulatory concepts and requirements

Knowledge of investigative techniques and reporting

5 years of experience as safety professional, including experience with loss control and prevention measures, conducting training and making presentations

Demonstrated ability to apply general rules to solve specific problems

Excellent verbal and written communications skills

Certified Safety Professional (CSP) is a plus
 
Interested? Apply today by clicking the "Apply for this job" link on this page!
Apex Companies, LLC is an Affirmative Action/Equal Opportunity Employer.
More Jobs Like This
We couldn't find matching jobs.