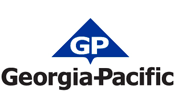 Company Name:
Approximate Salary:
0.00
Location:
Atlanta, Georgia
Country:
United States
Job Categories:
Environmental Manager/Coordinator: Multi-site
Environmental Corporate Director/Manager
Industry Segments:
Consumer Goods
Experience level:
6-10 years
Education level:
Bachelor's Degree
Senior Environmental Manager
Georgia-Pacific has an immediate opening for an experienced and talented Sr. Manager – Environmental to support our Consumer Products Operations. The Sr. Manager – Environmental creates value by providing strategic environmental leadership to the facilities in the Consumer Products Group and by leveraging our Risk Management System to identify and mitigate risk. This role serves to proactively develop and align divisional environmental strategies consistent with our environmental vision. The selected individual will drive environmental excellence and competitive position through culture change and effective, sustainable management systems. The selected individual will mentor and build the capability of our environmental leaders and professionals while directly supporting our facility operations leadership and teams. This role could be Atlanta and/or remotely based and reports to the Director – Environmental CPG Consumer.
The ideal candidate must be able to embrace and lead change, possess strong interpersonal skills and the ability to efficiently balance multiple priorities. The position requires strong verbal and written communication skills and the ability to effectively communicate with a wide variety of audiences. The successful candidate must also lead by example, be self-motivated, possess strong analytical skills, exhibit sound decision-making, and have proficient organizational skills.
 
Our culture at Georgia-Pacific is defined by the Market-Based Management^® philosophy, which guides everyday decision making and provides employees with opportunities to contribute and personally benefit from the value they create. If you are looking for a career where you can use your passion and leadership ability to create value for our customers and society, we want to learn more about you!
 
A Day In The Life Typically Includes:
     * Applies subject matter expertise and excellent communication skills to independently and objectively help environmental teams and operations identify and meet environmental compliance requirements
     * Plans and leads focused initiatives that systematically drive the Consumer Products Group (CPG)s environmental program to be more effective, consistent, verifiable, and efficient
     * Develops a detailed understanding of each supported mill's environmental risks, priorities, key issues, and plans
     * Builds strong working relationships with mill managers, environmental teams, other capabilities, and key operations leaders across our mill system
     * Provides clear technical guidance and timely government interaction reviews to support mill staff
     * Confirms appropriate tools/methods to assess facility compliance status are implemented, tracked, and adjusted as necessary
     * Proactively shares knowledge across supported mills and company to cross pollinate best practices and minimize duplication
     * Demonstrates leadership skills and influences positive change consistent with GP's guidance principles and Market Based Management (MBM^®) philosophy
     * Develops environmental talent and build CPG's capability through coaching and mentoring our environmental teams
     * Evaluates the GP Risk Management System (RMS) effectiveness and proposes appropriate enhancements to drive value creation
     * Proactively maintains knowledge of current and emerging federal, state, and local environmental regulatory requirements affecting CPG operations across all environmental media  
     * Effectively collaborates with local and divisional management, public relations, technical subject matter experts, etc. on environmental issues relevant to our business
 
What You Will Need:
Basic Qualifications:
     * Bachelor's degree or higher in Engineering, Science, Environmental Management, or related Discipline
     * Seven (7) or more years environmental compliance and management systems experience
     * Experience leading projects and/or teams
     * Willing and able to travel to support facility and division initiatives 
     * Experience and proficiency with MS Office
 
What Will Put You Ahead?
Preferred Qualifications:
     * Pulp and paper process and regulatory knowledge
     * Twelve (12) or more years environmental compliance and management systems experience
 
 
Salary and benefits commensurate with experience.
We are an equal opportunity employer. Minority/Female/Disabled/Veteran Except where prohibited by state law, all offers of employment are conditioned upon successfully passing a drug test.
 
This employer uses E-Verify. Please visit the following website for additional information: www.kochcareers.com/doc/Everify.pdf
 
Follow us GP-LinkedIn GP-Twitter GP-Facebook GP-YouTube