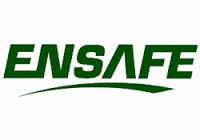 Company Name:
Approximate Salary:
0.00
Location:
Londonderry, New Hampshire
Country:
United States
Job Categories:
EH&S Consultant
Safety Engineer/Specialist: Multi-site
Safety Consultant
Industry Segments:
Environmental Services, Manufacturing - Miscellaneous
Experience level:
6-10 years
Education level:
Bachelor's Degree
Senior Health & Safety Project Manager
We are EnSafe, an employee-owned, global professional services firm. We strive to provide cutting-edge, creative solutions for our clients.
We are currently accepting applications for a Senior Health and Safety Project Manager. The position will be based out of our Wethersfield, Connecticut or Londonderry, New Hampshire office and will serve as a consultant to our clients to ensure compliance with state, federal, environmental, and safety regulations.
Our ideal candidate will conduct safety and health audits and inspections, hazard and risk assessments, industrial hygiene sampling, and safety and health training, as well as identify and develop new business opportunities. The successful candidate should possess a strong knowledge of, and experience implementing General Industry safety regulations and applicable standards. Knowledge and experience with environmental, health & safety management systems and construction safety is a plus.
We require a minimum of a BS in an environmental health and safety discipline, seven or more years' experience in industry or the consulting environment), excellent written and verbal communication skills, and a strong work ethic. Professional certifications (CSP, CHMM or CIH) are also desired. This position includes local and domestic travel.
Our employees are outgoing, self-motivated, and thrive in a fast-paced consulting environment. We offer competitive salary and benefits, an outstanding work environment, and the opportunity to work on some really cool projects.
Check us out on the web at www.ensafe.com