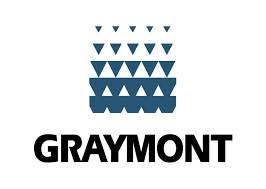 Company Name:
Approximate Salary:
0.00
Location:
Salt Lake City, Utah
Country:
United States
Job Categories:
EH&S Engineer/Specialist: Multi-site
EH&S Advisor/Auditor
Environmental Engineer/Specialist: Multi-site
Safety Engineer/Specialist: Multi-site
Industry Segments:
Mining
Experience level:
6-10 years
Education level:
Bachelor's Degree
Senior Health, Safety & Environmental Specialist
A GREAT PLACE TO WORK
At Graymont, you can make a difference! We believe every job should involve meaningful and challenging work. We offer opportunities for those who work hard, exhibit safe and respectful behaviours and who desire to continually improve their skills and gain experience.
Through a clear vision and strong leadership, we foster workplaces that value the contributions of every employee. We are proud of the ownership and innovation our employees bring to create a safe, inspiring and high performing workplace.
Every day, over 1,500 talented men and women bring their skills and energy to work at Graymont. They are our competitive edge.
What we offer:
The opportunity to grow and develop your skills to reach your full potential;

A safe, healthy, team-based and collaborative work environment;

Competitive compensation;

A competitive retirement and healthcare benefit plan;

An employee and family assistance program;

A tuition assistance program and reimbursement of professional dues;

A years of service award program
Senior Health, Safety & Environmental (HSE) Specialist
POSITION SUMMARY : 
This position will provide corporate and regional Health, Safety and Environmental (HSE) support to U.S. operations with focus on Western US with alignment to meet or exceed short/long term Graymont Strategic Objectives.  The position requires frequent travel (estimated at 35% of time). 
DUTIES AND RESPONSIBILITIES: 
Coordination and validation of annual environmental reporting requirements

Oversee and quality assure environmental reporting performed by Plant HSE Specialists

Act as liaison with local, state, and federal agencies for strategic health, safety, and environmental projects

Manage and/or support strategic environmental permitting projects to meet business and operation needs.

Oversee and quality assure emissions testing as required in Western US operations.

Continue development of Plant HSE Specialists in managing compliant emission test and continuous emissions monitoring requirements

Manage and/or support Health, Safety, and Environmental projects and/or initiatives as required to meet long term strategic objectives. (e.g. Industry Specific Regulations, Safety Culture Project, Internal Safety, and Environmental Standards, etc.)

Evaluate environmental performance of Western US operations and proactively work coordinate strategies for continuous improvement of existing systems to exceed applicable regulatory requirements.


QUALIFICATIONS :


Excellent verbal and written communication skills.

Proficient computer skills (e.g. MS Word, MS Excel, JD Edwards, etc.)

Science, Engineering, or related bachelor's degree with more than five years' experience in the Health, Safety, and/or Environmental field

Proven teambuilding and leadership skills and the ability to solve problems independently and as part of a team.

Ability to influence others in decision making.

Ability to multi-task; proficient at task prioritization and balancing several competing interests and goals simultaneously.

Strong analytical skills and attention to detail.