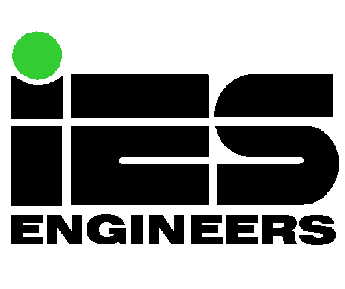 Company Name:
Approximate Salary:
0.00
Location:
Blue Bell, Pennsylvania
Country:
United States
Job Categories:
IH Specialist: Single site
IH Specialist: Multi-site
IH Consultant
Services & Consulting: Sales/Marketing/NBD
Industry Segments:
Consulting
Experience level:
6-10 years
Education level:
Bachelor's Degree
Senior Industrial Hygienist
IES is a growing, Philadelphia Area based firm looking to grow its operations in the Blue Bell, Pennsylvania office. IES provides comprehensive environmental engineering, process engineering, environmental compliance and permitting, and industrial hygiene, health and safety, toxicology, process safety, remediation and decommissioning consulting services.
We have an immediate need for a Senior Industrial Hygiene Candidate with a strong entrepreneurial spirit and ability to attract and maintain clients. Personable and motivated the Industrial Hygienist is needed to support the occupational health and safety practice within our growing Philadelphia area Health, Safety and Industrial Hygiene services group.
This position is an opportunity to quickly expand a successful industrial hygiene and safety practice, help our existing clients solve their occupational health and safety problems, and help IES Engineers expand its reputation and client base in the US. The positions support IES' Health, Safety & Industrial Hygiene consulting services by providing professional consulting services and managing and/or mentoring staff, material and equipment resources.
Position will develop business from new and existing clients. Establishes and executes Health, Safety and Industrial Hygiene group team goals to support the objectives of the company. Position reports to the Principal Program Manager, Health and Safety | Industrial Hygiene. Travel requirements are approximately 10% to 15% travel depending on the support requirements of our national clients. Salary is negotiable and will be based on qualifications and experience. IES Engineers is privately held company with 401K, and medical benefits.
Qualifications: The successful candidate will possess the following qualifications:
Minimum of 7 - 10 years' experience as an occupational health and safety professional.

Minimum of at least 5 years' experience in the pharmaceutical industry is a must.

BS or MS in safety management, industrial hygiene, or related area.

Previous experience in consulting is highly desirable.

ABIH Certification or eligible for certification.

Experience to work independently and with a team to meet client project expectations, unanticipated requirements based on client needs.

Communicate clearly with clients and execute and deliver the highest quality service;

A desire to broaden the range of their professional skills;

Able to adapt quickly, while managing a busy workload;

Proven problem-solving skills;

Excellent verbal and written communication skills including technical report writing;

Enthusiastic and versatile, willing to take on responsibility; and

Strong people skills and an ability to work in a team environment.
Compensation: Salary is based on qualifications and experience. The position does include participation in company performance bonus program at end of year pending meeting of company financial performance objectives. IES Engineers is privately held company with 401K, and medical benefits.
IES Engineers: A privately held growing Philadelphia Area based firm providing comprehensive engineering, design, design/build, environmental compliance and permitting, and health, safety, and Industrial Hygiene consulting services. We have an immediate need for a Senior Industrial Hygienist at our Blue Bell, Pennsylvania location to assist us in serving our diverse clientele. We offer a comprehensive benefits package, a modern PC-based work environment, and challenging opportunities in a growth oriented company.
Please note interested candidates must have a high desire to work as a consultant. Desire to perform Business Development is critical for success in the position. Previous experience in consulting is therefore highly desirable. Prospective candidates must be self-assured, enjoy marketing, sales and business development.
More Jobs Like This
We couldn't find matching jobs.