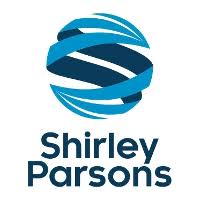 Company Name:
Approximate Salary:
$160,000
Location:
Chicago, Illinois
Country:
United States
Job Categories:
Safety Engineer/Specialist: Multi-site
Safety Consultant
Industry Segments:
Consulting, Engineering
Experience level:
6-10 years
Education level:
Bachelor's Degree
Reference Number:
TF-10840
Senior Safety Consultant [TF-10840]
A national consulting organization is looking to appoint a Senior Safety Consultant to join their team. Based out of the Greater Chicago  IL area, this position provides regional coverage, with 25-30% travel. The Senior Safety Consultant will be tasked with all functions related to safety compliance across a number of different accounts and projects.  
The Role:
Provide technical expertise, and to develop, implement and support programs and tools that help ensure proactive compliance

Design safety policies and procedures and have the opportunity to grow and develop safety programs on a company-wide basis

Conducts all necessary actions in regards to OSHA, ISO 140001, Lockout/Tagout (LOTO), and safety training

Build relationships and collaborate with employees at all levels, both within the organization and with external clients




 
The Candidate:


BS Degree (preferably engineering or science related)

8+ years of Safety experience, within a consulting capacity

Working knowledge of federal and state safety regulations.

Multisite or corporate experience interfacing with regional stakeholders.