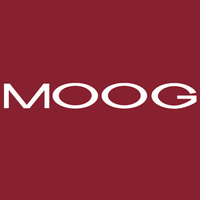 Company Name:
Approximate Salary:
$75K-$120K
Location:
Salt Lake City, Utah
Country:
United States
Job Categories:
EH&S Engineer/Specialist: Single site
EH&S Engineer/Specialist: Multi-site
Industry Segments:
Aerospace, Defense, Medical Equipment/Instrumentation
Experience level:
6-10 years
Education level:
Bachelor's Degree
Senior Site Environmental Health & Safety (EHS) Engineer
Moog Space & Defense Group - Salt Lake City


Imagine. . . a working environment where people trust each other to achieve exceptional things.  
Imagine. . . a business that employs ten thousand of the world's most sought-after engineers and technologists.  
Imagine. . . an enterprise where a belief in personal accountability continues to drive groundbreaking innovation and global growth.  
This is the reality of Moog – and you can be a part of it.


Moog is the premier motion and flow control solutions provider for the following markets: satellites, human-rated space vehicles, launch vehicles, missiles, military ground vehicles, naval vessels, and security and surveillance.


SUMMARY


This position works under the general direction of a Group Environmental and Safety Manager and Site Operations management. The incumbent will be responsible for assuring the facility remains compliant with applicable US regulations. In this position the incumbent is required to work independently and make decisions that can have a direct impact on the compliance status of the site and business group. The incumbent may be required to assist a Group Environmental and Safety Manager with various compliance related initiatives or gaps at other Group Sites.


SCOPE


This position will indirectly influence all site employees and gain commitment to take action. The incumbent will facilitate/lead 12-15 compliance projects at any one time and follow up to assure high work standards for project success.  This role will also provide technical and regulatory guidance to site personnel, including but not limited to contractors, visitors, process owners/ supervisors working in engineering, facilities, manufacturing and assembly work areas. Their work decisions and quality standards directly impact company environmental/safety risks/liabilities and carry personal liabilities as a result of their actions. 


PRINCIPAL ACCOUNTABILITIES
Manage and assure that Federal and State environmental and safety regulations applicable to the site are met.

Develop, manage and implement site specific Environmental and/or Safety policies and training programs to assure compliance with the Site, Business Group and Corporate Environmental/ Safety requirements.

Lead role in representing the site during any compliance audits, both internal and external.

Responsible for assuring audit findings are properly responded to, followed up on and corrected in a timely fashion.

Coordinate and manage the Sites' emergency planning; including being available 24/7 for responding to site chemical, environmental and/or safety emergencies. This includes being the site's lead emergency coordinator in emergencies involving hazardous materials releases or other safety/environmental impacting emergencies.

Provide environmental and safety support to Program Management and Engineering as required to support customer contract terms and conditions. Tasks may require creation of additional program specific hazardous materials management programs or implementation of industry specific certification programs.  
QUALIFICATIONS
BS degree in the field of chemical, environmental engineering, chemistry or environmental sciences; or 8 years of experience in the field of environmental and safety regulatory compliance, preferably in manufacturing setting.

Proven capabilities/competencies in waste management, emergency response and OSHA compliance.

Proven capabilities/competencies in State specific regulatory requirements which the site must manage its operations within. 


The Salt Lake City site is a unique, 250K sq ft Moog owned property that houses businesses from each of Moog's three Operating Groups.  Space and Defense manages the facility with Industrial and Aircraft Group teams operating independently and with a "We're In This Together" collaborative approach to supporting all of the Moog employees who reside within the building.
The SDG part of the site is an important part of the Defense Sector as it is the production final assembly and test home for Defense Controls Turret and Missile Systems Control Actuation Systems (CAS).  Here, we reliably produce high and low volume electro-mechanical and pneumatic CAS and turret systems that meet the demanding quality and delivery requirements of our defense integration customers.  Our work force is a highly skilled aerospace trained team, with decades of experience, in a non-union, low turnover, continuous improvement environment.
EOE/AA Minority/Sexual Orientation/Gender Identity/Female/Disability/Veteran
More Jobs Like This
We couldn't find matching jobs.