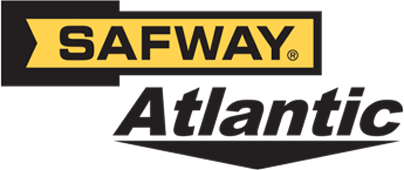 Company Name:
Approximate Salary:
0.00
Location:
Lima, Ohio
Country:
United States
Job Categories:
Construction Safety
Safety Manager/Coordinator: Single site
Industry Segments:
Construction /Architecture
Experience level:
3-5 years
Education level:
Bachelor's Degree
Site Safety Manager
Work under the supervision of the Branch Manager and Area/Regional EHS Manager to provide expertise in the Safety, Health, and Environmental areas in an effort to prevent and mitigate employee injuries and illnesses. 
Assist field employees to promote effective safety programs at their assigned job sites. Ensure the Company remains in compliance with governmental regulations such as OSHA, DOT, MSHA, EPA, and NFPA.
DESCRIPTION OF ESSENTIAL DUTIES:  Anticipate, identify and evaluate hazardous conditions and practices; Implement safety programs and procedures, and programs; Measure, audit and evaluate the effectiveness of hazard controls and hazard control programs.
Specific duties include but are not limited to the following:
Employee / Supervisor / Employee Training: Facilitate, document, and ensure all employees on site receive the company and customer's required safety training and all site specific training as well. Conduct safety meetings and training programs for employees.

Field and Job Site Inspections & Observations: Perform job hazard analysis to identify hazards within the workplace.  Requires the ability to climb scaffold and enter confined spaces on job sites.

Determine the appropriate control measure(s) to eliminate or reduce workplace hazards and/or protect employees. Coach and guide employees and management regarding safety compliance issues and safe product applications.

Employee Observation: Observe employees during work activities and provide feedback and/or retraining as needed regarding basic safety expectations for workers and/or supervisors. Observe employees to help ensure compliance standards are maintained with respect to the customer, jobsite, and/or company safety and health rules, policies, and procedures.

Regulatory Compliance: Assist with the administration of Federal, State, and Local laws and regulations such as OSHA, DOT, MSHA, EPA, and NFPA.

Customer Interface: Participate in safety initiatives, meetings, inspections, and worker recognition programs as required by the customer. May provide customer safety training as approved by the Corporate Training Department. 

Work with job site safety personnel to identify and resolve safety issues.

Incident / Accident Investigation & Reporting: Investigate and report incidents, accidents, and near misses involving company property, employees, or temporary employees.  Prepare documentation to ensure an adequate investigation and preservation of evidence is completed.

Medical Interface: Respond and may assist with the evaluation of employee injury/illness on the jobsite. Coordinate transportation of injured or ill employees to medical facilities.  May work with medical providers and BrandSafway's Risk Management Department to ensure the procedure requirements of the BrandSafway's return to work program are followed.

Administrative: Carry out supervisory and management duties in accordance with safety company policies and collective bargaining agreements. Plan work, establish work priorities, make hiring recommendations, make recommendation regarding unsatisfactory employees and ultimately make final termination decision, maintain staff personnel records, and respond to complaints and grievances.

Compile management reports and assist with OSHA recordkeeping requirements.  Manage any BrandSafway authorized safety incentive program at their assigned branch and/or job sites.

Administer the emergency response procedures for the branch and/or job site locations. Oversee and approve the purchase of branch and/or job site specific safety equipment for employees.
DESCRIPTION OF NONESSENTIAL DUTIES:
Review, when time allows, new products and services offered by various safety and scaffolding contractors and trade organizations.

Where applicable, establish working relationship with local labor unions, contractor/customer safety committees.

Maintain safety supplies inventory.




QUALIFICATION REQUIREMENTS:  (To perform this job successfully, an individual must be able to perform each essential duty satisfactorily.  The requirements listed below are representative of the knowledge, skill, and/or ability required.)
Successful completion of 4 years of high school or equivalent required, plus some additional specialized training.

4-5 years of prior jobsite safety experience required.

Strong leadership abilities to inspire and coach employees to accomplish strategic goals.

Experience in the construction industry with an emphasis on the scaffolding segment. Requires experience in presenting training materials in a group setting.

Advance knowledge and understanding of current construction and general industry safety regulations and the ability to analyze and interpret this data for the safety of employees, job sites, and the branch.

Excellent oral, written, and presentation skills to effectively train, motivate, and communicate with employees, supervisors and customers.

Ability to multi task, prioritize duties, and work in fast paced, hectic environments.

Valid driver's license and good driving history

Satisfactory criminal background check.
PROTECTIVE CLOTHING REQUIRED:
Wear hard hats, safety glasses, steel-toed shoes, and hearing protection, as needed, while visiting construction job sites. Industrial sites may require the wearing of Nomex, Flame Resistant Clothing or equivalent clothing.  In the event of a job requirement where a respirator must be worn, a medical evaluation and a respiratory fit test will be conducted per OSHA regulations.
PHYSICAL DEMANDS: (The physical demands described here are representative of those that must be met by an employee to successfully perform the essential functions of this job.  Reasonable accommodations may be made to enable individuals with disabilities to perform the essential functions.)
While performing the duties of this job, the employee is frequently required talk and hear. The employee must regularly sit, use hands to finger, handle, or touch objects, tools, or controls, stand, walk, and travel away from the branch to multiple job sites to perform job duties. The employee is occasionally required to climb to high elevations and work in precarious places, stoop, kneel, crouch, or crawl, and/or reach above shoulders.

The employee must occasionally lift and/or move up to 50 pounds.  Specific vision abilities required by this job include close vision, distance vision, peripheral vision, depth perception, color vision, and the ability to adjust focus. Must be medically evaluated and cleared to wear the appropriate respiratory equipment.




WORK ENVIRONMENT: (The work environment characteristics described here are representative of those an employee encounters while performing the essential functions of this job. Reasonable accommodations may be made to enable individuals with disabilities to perform the essential functions.)
The employee is regularly exposed to outdoor weather conditions.  The employee occasionally works in high, precarious places, up to and over 100 feet; may be exposed to fumes, airborne particles, and toxic or caustic chemicals in hazardous waste facilities.

The noise level in the work environment is usually moderate, but may be loud while working in the yard area or at a construction job site.




BrandSafway is an equal opportunity employer and considers candidates regardless of race, color, religion, sex, sexual orientation, gender identity, national origin, disability or veteran status. BrandSafway is also an E-Verify participant.