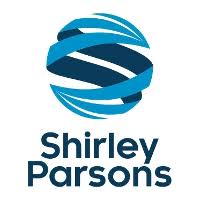 Company Name:
Approximate Salary:
$105,000 + bonus
Location:
Santa Clara, California
Country:
United States
Job Categories:
EH&S Engineer/Specialist: Single site
Industry Segments:
Computer, Electrical & Electronic Products, Semiconductor
Experience level:
3-5 years
Education level:
Bachelor's Degree
Reference Number:
RW-10894
Sr. EHS Specialist [RW-10894]
Santa Clara, CA area. This business invests heavily in its EHS programs and has developed a strong environmental culture in which both the CEO and President take active roles. The successful candidate will be tasked with influencing a healthy environmental culture, requiring the ability to influence and engage stakeholders at various levels of the business.
The Role:
Influences Plant, Production, Operations, Maintenance and site management to drive the EHS performance and results.

Supports company interface with regulatory authorities for regulatory visits, requests and submissions for the region.

Monitors changes to all EHS regulations pertaining to their area and reviews recommendations for incorporation into EHS management systems and standards in a timely manner.

Accountable for managing site EHS documentation to include program design, EHS data collection and posting, training documentation, and EHS KPI reports.

Participates as a leader for audits and assigns EHS resources to audits in their area.
The Candidate:
3+ years EHS experience within the semi-conductor manufacturing industry.

Bachelor's Degree in EHS or related technical field.

Excellent interpersonal skills, with the ability to influence and engage others

Strong knowledge of Cal OSHA and Cal EPA regulations.