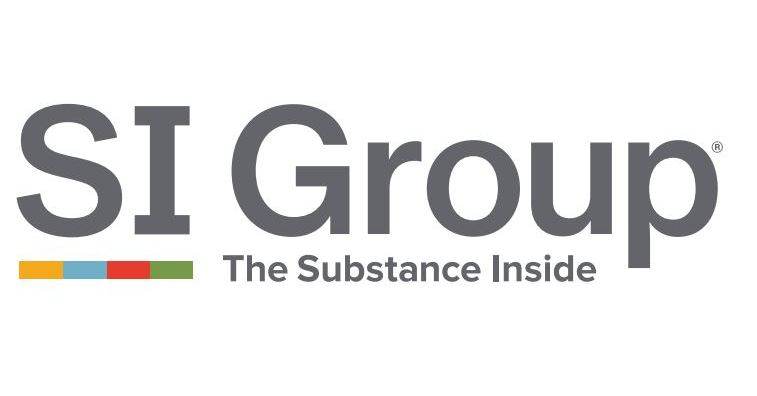 Company Name:
Approximate Salary:
120000
Location:
Columbia, South Carolina
Country:
United States
Job Categories:
EH&S Manager/Coordinator: Single site
Industry Segments:
Chemicals
Experience level:
6-10 years
Education level:
Bachelor's Degree
Reference Number:
20000187
Sr. Environmental & Health Safety (EHS) Manager
General Description: The Sr. EHS Manager leads the EHS department from a ZERO EHS impact philosophy. The EHS Manager serves as the primary interface between the site and regulatory authorities. Responsible for management, implementation and improvement of Local, State, and Federal regulatory compliance programs and management of investigation and auditing processes. Rreinforces the SI Brand Promise and its RC14001 standards, adheres to EHS safety protocols, and all other required SI and regulatory standards.
Accountable for ensuring the site's EHS regulatory filings are updated, orderly and in compliance. Responsible for creating, cultivating, and embedding a culture of Continuous Improvement to further the SI Group Brand promise and SI Operational Excellence. Responsible for identifying and engaging team members in developmental activities to stimulate long-term individual and organizational growth and performance.
Site Management
Serves as member of Site Leadership Team

Collaborates with other functional leaders to identify, prioritize, and solve problems to support achievement of site goals and objectives

Anticipates future requirements for site and develops and implements strategic plans to meet those requirements


Functional Department Leader Role
Ensures EHS compliance and continuous improvement in EHS performance

Ensures department goals are aligned with site business imperatives

Develops budget plans following a zero-based approach and manages EHS costs

In conjunction with the site management team, provides site level policies/procedures for EHS management

Provides analysis of EHS performance and strategy for continuous improvement

Responsible to provide strategy and execution for site security management

Responsible to ensure complaint management of site wastes and resources

Ensures site compliance with government regulations, company EHS standards and site procedures

Owns relationship and communication with external regulatory agencies and provides necessary follow-up for inspections by regulatory agencies

Accountable for all programs related to Environmental, Health, Safety Training and Security, for example: Process Safety Management, RC14001, Plant security, Management of Change, Incident Investigations, Action Item Closure and Site Regulatory Compliance Matters

Maintains high level of readiness and emergency preparedness, provides for the appropriate testing, maintenance and replacement of all equipment and personnel necessary to meet the needs of the site

SME regarding regulatory knowledge and understanding concerning draft, proposed and final local, State and Federal regulations; responsible for review and interpretation of state and federal regulations and for determining applicability for site implementation

Conducts risk assessments to determine potential gaps in safety, security and regulatory processes and enacts measures to reduce and resolve risks

Performs regular hazard analysis to identify potential safety risks to people or SI operations, and recommends solution to reduce or resolve

Directs investigations and analysis of accidents/incidents and provides recommended corrective actions to reduce or resolve; ensure compliance to company and regulatory event reporting and investigation requirements

Responsible for partnering with all site functional departments to identify, develop, and implement training and programs required to meet regulatory compliance

Regularly provides site with trend analysis of incidents/near misses and includes recommended corrective actions that will reduce or resolve

Facilitate EHS team forums to collaborate and discuss improvements to EH&S training systems and EH&S improvement programs

Lead and actively participate the Guiding Principles of the Responsible Care Management System

Maintains accurate records and documentation to assist in inspections and training activities as required; ensure that the appropriate documentation is completed accurately and on a timely basis.

Coordination of and record keeping responsibility for asbestos management activities, e.g. management in place and/or removal projects

Where applicable, acts as Medical Review Officer for the Site


Creating a Culture of Continuous Improvement
Drives LEAN/Six Sigma, continuous improvement of processes and operations for increased productivity and efficiency (Operational Excellence)

Grow a culture of continuous improvement (CI) by consistently embedding CI into meetings, trainings, processes, and systems

Ensures that EH&S work is accomplished through defined, measured, and continuously improved work processes; identifies and leverages EHS best practices


Ignite Impossible in People
Clarifies and constantly reinforces SI's vision, mission, and values

Effectively models leadership through personal exhibition of SI's Value-Based Behavioral Competencies

Accountable for recruiting, retaining, and developing high quality talent within department

Demonstrates strong personal awareness along with ability to influence and lead multiculturally

Engages all employees in SI Group's CI culture

Management of union-related activities where applicable
Education and Experience
Bachelor's degree, in technical field or demonstrated equivalency

Minimum ten (10) years of experience leading and contributing to compliance and regulatory policy and program development in Manufacturing

Minimum five (5) years of Supervisory experience

Environmental and Safety Management, OSHA, and other relevant regulations


Software Skills:
Experience with EHS software management tools preferred


Specific Functional Competency Requirements:
Knowledgeable in industrial safety management requirements and practices

Knowledgeable of site process safety risks and mitigations

Knowledgeable of environmental regulatory requirements and site compliance systems

Able to effectively apply principles of lean management e.g. 5S

Ability to plan, organize and mobilize resources to achieve desired outcomes

Excellent interpersonal skills and ability to modify individual approach situationally

Effective at managing changing priorities, demands and aligning team to new direction

Advanced understanding of business metrics, PPMC, and KPI's

Exercises sound decision making, and judgement aligned with site objectives

Demonstrates an understanding of business priorities and the importance of long-range business planning and implementation