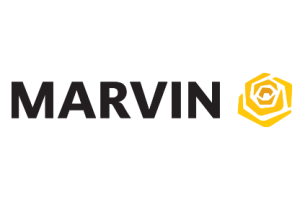 Company Name:
Approximate Salary:
0.00
Location:
Warroad, Minnesota
Country:
United States
Job Categories:
EH&S Manager/Coordinator: Multi-site
Industry Segments:
Manufacturing - Miscellaneous
Experience level:
6-10 years
Education level:
Bachelor's Degree
Sr. Environmental Health & Safety (EHS) Manager
Description
At Marvin, we make windows and doors inspired by how you live so you're inspired to live well. Our business reaches across the nation and our products are represented around the world. With our commitment to our local communities and to providing innovative solutions using new technology, we are always looking for ways to move our people, as well as our business, forward.

Marvin's portfolio also includes three additional premium brands: Infinity Replacement Windows, TruStile Doors, and SIW Windows & Doors, with employees across all organizations operating under one company purpose and shared set of company values, uniting our efforts to imagine and create better ways of living. 
Job Purpose:
The Sr. Environmental Health and Safety Manager position is responsible for leading and developing the long-term mission and vision for EHS excellence at the Warroad, MN and Grafton, ND facilities. The Sr. EHS manager will develop and implement strategies to ensure ongoing compliance with applicable regulations and continuously drive for improvement in these areas of responsibility. The position will report to the Director of Operations and will have direct oversight of Safety, Environmental, Waste Management, and Security services.
Essential Functions:
EHS Improvement Strategies: Manage EHS activities to ensure the organization complies with applicable safety and environmental regulations. These activities include: monitor EHS performance, identify risks or areas for improvement; conduct safety audits and on-site inspections to identify workplace hazards; investigate environmental incidents and implement waste management programs. Prepare reports and recommendations. Ensure that company policies and procedures are reviewed and updated annually, at minimum.

EHS Department Oversight and Development: Lead, direct, evaluate and develop a team of EHS professionals. This includes Safety, Environmental and Waste Management for the Warroad and Grafton locations. This position will also ensure the ongoing support of Product Group Safety Committees.

Work with the Training Department to develop, coordinate, facilitate and deliver (as necessary), EHS training at the Warroad and Grafton facilities.

Support or lead operations initiatives/projects that support the company's key business initiatives.


Additional Responsibilities:   
Training

On-Site security: oversee and manage third-party security services

Industrial Hygiene Monitoring

Cross-Functional Support
Qualifications:
4-year degree in Industrial Safety and Health or related field

Minimum of 5 years of professional experience in EHS.

Previous EHS leadership experience required.

EHS leadership experience in the manufacturing industry is preferred
Accommodations may be made (whenever reasonably possible) to enable an individual with a disability to perform the essential functions of his/her position.