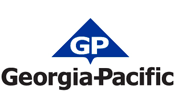 Company Name:
Approximate Salary:
0.00
Location:
Perry, Florida
Country:
United States
Job Categories:
Safety Manager/Coordinator: Single site
Industry Segments:
Manufacturing - Miscellaneous
Experience level:
11-15 years
Education level:
Bachelor's Degree
Sr. Health and Safety Leader
Georgia-Pacific has an immediate opening for a Sr. Health & Safety Leader at our Foley Cellulose Mill located in Perry, FL. Reporting to the Vice President, General Manager, the Sr. Safety & Health Leader will provide transformative leadership and guidance to the leadership team and their direct reports, including the Engineering group as they pursue capital projects, and the Reliability group from a Mechanical Integrity perspective.
This position will lead a Safety & Health capability group that includes Process Safety Engineering, Occupational Safety & Health, Worker's Compensation / Medical Management, and the Emergency Response Team. This role will work directly w/ the leadership team in identify risk reduction, transformative capital project opportunities via the site's Path to Zero risk reduction plan, applying Human & Organizational Performance (HOP) concepts to assist Foley in becoming a learning environment, and create value by achieving sustainable cultural improvements.
Foley Cellulose LLC is a world-class manufacturing facility where team members use innovative technologies to produce specialty Dissolving and market fluff pulp for a variety of high-end uses across the globe. Our Foley facility is one of six mills in the GP Cellulose business. GP Cellulose is a leading producer of high-quality dissolving and fluff pulps, meeting the needs of the personal hygiene industry and disposable absorbent products manufacturers around the globe. We create real, long-term value in our business by anticipating our customers' needs and working with them closely to help them achieve their business goals. GP Cellulose is committed to environmental sustainability and stewardship through every stage of our business, using environmentally-conscious production practices to maximize the use of renewable raw materials throughout our process. To learn more about GP Cellulose, please watch the video here.
Our culture at Georgia-Pacific is defined by the Market-Based Management® philosophy, which guides everyday decision making and provides employees with opportunities to contribute and personally benefit from the value they create. We are pursuing a self-motivated and driven leader that aligns with our company MBM® culture and values. The selected candidate will provide leadership through the application of Georgia-Pacific's Market Based Management® (MBM®) Framework and Guiding Principles. Headquartered in Atlanta, Georgia-Pacific is one of the world's leading manufacturers and marketers of building products, tissue, packaging, paper, cellulose and related chemicals. Georgia-Pacific employs more than 540 individuals at our Foley Cellulose facility. Our organization continues to grow with a workforce of nearly 35,000 at approximately 300 locations in North and South America and Europe.

A Day In The Life Typically Includes:
Leadership & Talent Management
* Serving as a coach, mentor and counselor to mill VP, facility leadership, capability groups and S&H team to develop and execute short and long-term safety & health objectives, targets, strategies, and measures that prioritize and mitigate risks
* Providing leadership, influencing and strategic direction to leadership team and direct reports to achieve the vision of ZERO significant incidents
* Leading, coaching, and developing direct reports utilizing the MBM® Guiding Principles and Operations Excellence tools to improve their capability and performance
* Providing transformational leadership and guidance to achieve virtuous cycles of mutual benefit
* Utilizing development plans to grow safety/health and process safety skills and knowledge though innovation in training and development programs
* Developing strategies for emerging facility and corporate needs and initiatives, especially those related to risk reduction with asset strategies and process safety ventures
* Allocating resources to effectively execute strategies
Knowledge & Tactical Responsibilities 
* Ensuring compliance with OSHA PSM and EPA RMP requirements for the covered process, as well as promote the use of process safety principles throughout the mill to reduce risk to our employees, our environment, and our community
* Working closely with facility maintenance to assure mechanical integrity is managed in keeping with risk-based process safety objectives as well as compliance-based requirements
* Leading the development of risk assessment methods/systems for anticipating, identifying, and evaluating hazards, overseeing evaluation, interpretation, and compliance with state and federal regulations and permits
* Applying Human & Organization Performance (HOP) concepts so the facility becomes a robust learning environment where knowledge sharing occurs in an expedite manner
* Ensuring the Risk Management System is utilized to sustain and improve performance
* Communicating with business unit safety and health and other personnel to assure alignment with business vision, strategy, and programs
* Resourcing the site's Emergency Action Team (ERT) & Plan, ensuring coordination with local emergency response teams and exercising the ERT to ensure the team's readiness
* Facilitating incident investigations, ensuring HOP concepts are utilized so the learning is maximized and ensuring recommendations are effective from both a prevention and recovery perspective
* Leading and/or facilitating the leadership of Process Hazards Analyses (PHA) for processes involving highly hazardous chemicals
* Overseeing the Worker's Compensation and medical program
* Facilitating and representing the facility during agency inspections
* Ensuring the development, improvement, and implementation of safety training systems
What You Will Need:
Basic Qualifications:
* Bachelor's Degree in Chemical Engineering or related engineering field (mechanical, process safety engineering, etc.)
* Experience in influencing operating leadership teams as well as site health and safety teams 
* Ten (10) or more years of experience in a health and safety leadership role
* Ten (10) or more years of process safety experience in a chemical process or industrial manufacturing environment
What Will Put You Ahead?
Preferred Qualifications:
* Fifteen (15) or more years of process safety and occupational and experience in an industrial, chemical process or manufacturing environment (i.e., petrochemical sites, steel mills, pulp and paper manufacturing)
* Professional Engineer (PE) certification, Certified Safety Professional (CSP), Certified Industrial Hygienist (CIH) 
* Master's degree or higher in Chemical Engineering 
* Demonstrated ability to establish sustainable systems for compliance and continuous improvement
Salary and benefits commensurate with experience.
We are an equal opportunity employer. Minority/Female/Disabled/Veteran
Except where prohibited by state law, all offers of employment are conditioned upon successfully passing a drug test.
This employer uses E-Verify. Please visit the following website for additional information: www.kochcareers.com/doc/Everify.pdf
Follow us GP-LinkedIn GP-Twitter GP-Facebook GP-YouTube
IND-GP-EHS