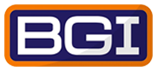 Company Name:
Approximate Salary:
90,000.00
Location:
Chandler, Arizona
Country:
United States
Job Categories:
Safety Engineer/Specialist: Single site
Industry Segments:
Chemicals, Engineering, Semiconductor
Experience level:
6-10 years
Education level:
Bachelor's Degree
Sr. Safety Engineer
Semiconductor Manufacturing Tool Installation Safety. This position is transitioning to a long-term role supporting one of our most important clients. The ideal candidate will be responsible for leading safe state configuration management reviews and ensuring conformity to program requirements. This position supports semiconductor manufacturing equipment installation by providing safety engineering reviews of construction process work plans, to ensure safe state configuration at different phases of equipment installation.
Specifically, the automated self-contained manufacturing equipment, referred to as "tools", use a variety of hazardous chemicals, gases, and electrical processes internally to mass produce semiconductor wafers. This position assists in continuously evaluating our client's plans for design and construction (Tool Install), and identify potentially hazardous configurations or problematic installation practices. This highly specialized position is a mentored role, with at least the first month being provided as familiarization training, with continuing guidance resources in the first few months that follow. 
Key Responsibilities / Accountability: 
Become  a Subject Matter Expert in the safe installation and configuration of semiconductor manufacturing "tools", their peripherals, and the electromechanical and chemical process distribution systems for three connected factories consisting of over 1.5 million square feet. 

Review manufacturing tool design packages with engineers to ensure safe state configuration at various stages of installation/construction.

Attend manufacturing equipment (tool) configuration review and project kickoff meetings to provide advice and approval. 

Provide indirect program supervision for associate EHS Technicians performing equipment configuration sign-off.

Maintain a database of approved configurations and generate weekly status reports to identify equipment configuration sign-off inspection pass/fail rates and trends. 

Maintain documentation for program processes and lead improvement initiatives. 

Create training programs and provide training.




 
Qualifications: 
This position requires a self-sufficient experienced safety person transitioned from skilled worker to emerging expert, capable of working well with, and influencing a variety of worker disciplines, including technical trades' workers, engineers, managers, etc., in a construction and clean room environment. 

Requires at least 5 years of solid field experience with an aptitude for (or previous experience with) industrial/factory environments that include electromechanical systems, HVAC / exhaust systems, chemical/gas line and electrical distribution, drain systems, etc. 

Requires the ability to climb ladders for inspections on catwalks, maneuver around equipment, wear Personal Protective Equipment such as hardhats, gloves, safety glasses, safety boots, etc., and work in a clean room environment. 

Must be proficient in Microsoft Office, be able to read and interpret technical diagrams, communicate professionally and effectively via email and in person, provide advice at meetings, and provide training. 

Must have an understanding of causal factors / hazard analysis, comprehension of chemical hazards, and is both detail oriented and has a "systems engineering/big picture" mindset to be capable of analyzing systemic impacts resulting from single actions. 

Must be capable of working both independently as well as part of a team, possess a level of professional maturity to handle conflicting priorities or opinions based upon facts only, and maintain professional composure with those engaged in passionate discussions.




 
Additional Desirable Qualifications: 
Preference is a 4-year safety-related degree with BCSP credentials and supervisory experience and passion for the profession.

Minimum education should include at least a 2-year degree or technical school program.

We're seeking a demonstrated commitment to continued learning and working towards or maintaining credentials and passion for the profession.

Experience in commissioning activities, a firm grasp of systems engineering concepts, and experience with Failure Mode Effects Analysis, previous work in a semiconductor manufacturing or similar environment with high volume automated manufacturing equipment, clean rooms, and chemical distribution systems is highly desirable. 




As a growing company that supplies services to a diverse clientele in worldwide locations, BGI is continually seeking quality employees to meet these unique needs. BGI offers our employees a competitive salary and a generous benefits package, including paid vacation, health insurance and much more. 
Banda Group International (BGI), LLC is a world class technical and project management support services company serving government and private sector clients around the globe. Founded in 2003, BGI has developed into an international company completing projects across the United States and in diverse locations such as Algeria, Australia, Canada, Chile, China, Honduras, Ireland, Israel, Kuwait, Laos, Mexico, Romania and Venezuela.
BGI is headquartered in Chandler, AZ, with senior directors and branch offices in Albuquerque, NM; and Oak Ridge, TN.
BGI has received numerous awards for Environmental Health and Safety (EHS) support, including minority supplier awards from major private sector corporations and government agencies.
BGI is a Service-Disabled Veteran-Owned Small Businesses and a certified Minority Business Enterprise (MBE) through the National Minority Supplier Development Council. Additionally, BGI is a certified Small Business Enterprise (SBE) through the City of Phoenix, Arizona, a Community Enterprise for the County of Los Angeles, California.
More Jobs Like This
We couldn't find matching jobs.