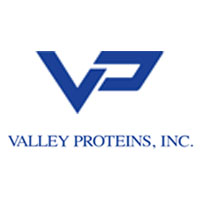 Company Name:
Approximate Salary:
0.00
Location:
Dallas, Texas
Country:
United States
Job Categories:
Fleet / Transportation Safety
Safety Manager/Coordinator: Single site
Safety Manager/Coordinator: Multi-site
Industry Segments:
Transportation - Ground
Experience level:
3-5 years
Education level:
High School or equivalent
Reference Number:
WR18173
Station Manager (DOT / Safety)
Are you a transportation professional with leadership ability, excellent problem-solving skills and a can-do attitude? Are you passionate about customer service, logistics and safety?
This is a great opportunity to step into a key role and lead an experienced team with one of America's top providers of specialty recycling services.
Valley Proteins, Inc. is looking for a Station Manager at our Dallas, TX location.
As a member of the team, you can expect:
Competitive pay
Great Benefits – medical, dental, vision, profit sharing, paid time off
$500-$1000 annual contribution towards healthcare
3% guaranteed contribution to your 401(k) account
Advancement opportunities – We are always looking for key players motivated to move up into higher level roles.
Environmental impact – Make a positive impact on the environment and feel good about what you are doing! You are helping to recycle useful by-products that would normally go into the landfill.
If you have the following, we want to hear from you:
Working knowledge of DOT/OSHA regulations

Hands-on knowledge of on-board recording devices, GPS communication, and routing optimization systems

Proficiency using Microsoft Office, specifically Outlook, Excel, and Word. Knowledge of SAP, Sapphire, Scale Administration, and other transportation related technologies a real plus

Above average written and verbal communication skills
In this critical role, you will:
Plan, distribute, monitor, and follow-up daily work assignments and all necessary resources to ensure all business tasks are performed in an ethical and cost effective manner and ensures that customers are serviced per Company standards and agreements.

Oversee the planning for routing of vehicles to various customer and Company locations throughout the assigned service area maintaining both compliance with DOT rules and regulations and achieving customer satisfaction.

Work closely with Field Service Representatives in both maintaining/growing customer base and addressing/resolving any service related issues.

Coordinate equipment repairs with the Company truck shop and/or outside maintenance vendor to ensure maximum utilization and up-time.

Maintain the proper inventory of parts required to perform minimal repairs on vehicles and for the overall operation of the facility. Maintains the computerized inventory system.

Safety & Compliance;

Ensure that Station employees work safely and in compliance with all Company policies and procedures.

Ensure that drivers receive adequate training and operate in compliance with all Federal, State, Local and Company regulations, policies and procedures.

Monitor Cadec reports to:Have overall responsibility for accident investigations, reporting, follow-up and discipline if necessary in accordance with Company policy.

Ensure all Cadec units are operating properly

Maximize equipment use and utilization

Control drivers Hours of Service and follows up on HOS opportunities

Maintain route integrity


Don't let this opportunity pass you by! Apply now!

About the Company: Since 1949, Valley Proteins, Inc. has been a leader in recycling used cooking oils and animal by-products into high-quality ingredients for biodiesel, livestock feed, and pet foods. Our focus is on customer service and protecting our environment for a sustainable future.

All qualified applicants will receive consideration for employment without regard to the individual's race, color, sex, national origin, religion, age, disability, genetic information, status as a military veteran or any other characteristic protected by applicable law.
More Jobs Like This
We couldn't find matching jobs.