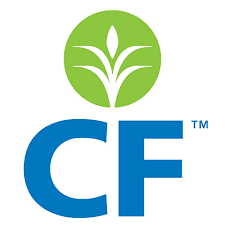 Company Name:
Approximate Salary:
0.00
Location:
Deerfield, Illinois
Country:
United States
Job Categories:
Environmental - Air pollution
Environmental Manager/Coordinator: Multi-site
Environmental Corporate Director/Manager
Industry Segments:
Chemicals, General Manufacturing, Oil & Gas - E&P
Experience level:
6-10 years
Education level:
Bachelor's Degree
Superintendent, Environmental Engineering
CF Industries is a global leader in transforming natural gas into nitrogen. The chemical processes we use ensure we have the nitrogen we need to support life on earth - from fertilizer that feeds the crops that feed the world to products that remove harmful emissions from industrial activities. Through our nine world-class manufacturing complexes and best-in-class distribution system, we serve agricultural and industrial customers. We invite you to be a part of our nearly 3,000 employees making a difference every day.
Who are we looking for to join our team? People who are smart, ethical and resourceful. Who have achieved a high level of success in their respective fields. Individuals who want to be a part of a strong, financially secure company; who believe in our values, embrace our future, and are committed to what we do.
Job Summary:
Develop, plan, and efficiently coordinate all activities involving air emissions, water use and discharges, waste material generation and disposal, and regulatory agency communication in identifying, solving or alleviating environmental problems at the network of Distribution Facilities locations. Advise management on the practical and necessary steps to ensure that the Distribution Facilities locations comply with all Federal, State, Provincial, and Local ordinances concerning environmental matters. Align objectives with the overall Corporate and Distribution Facilities EHS strategic plan with a goal of EHS excellence. Drive efforts to continuously improve the Distribution Facilities' environmental performance.
Key Job Elements:
Manage environmental programs/processes/policies, provide tools to facilitate completion of requirements, and provide training to ensure all Distribution Facilities locations have the knowledge and means to comply with all Federal, State, Provincial, and Local laws and regulations and facilitate continuous improvement of environmental performance.

Direct Distribution Facilities' environmental program; inform management of environmental activities involving employees, the organization and the public.

Maintain permits and appropriate reference files of all Distribution Facilities locations with their current status with regard to compliance with Federal, State, Provincial, and Local regulatory laws.

Review existing and proposed Federal, State, Provincial and Local regulations; provide comments on regulatory impact to management, as necessary.

Represent Distribution Facilities with environmental regulatory agencies, legal issues, legislative, and trade associations.

Manage environmental compliance information in the Corporate EHS Management System.

Manage environmental issues at legacy/non-operating sites.

Review construction plans and Management of Change documents to assess environmental impacts and ensure pollution control considerations are adequate.

Provide necessary technical management and expertise for construction, installation and testing of pollution control equipment.

Develop/maintain leading indicators of the environmental performance with company objectives.

Continuously seek to build relationships and leverage Operations, Engineering, Maintenance, and other departments to drive positive and continuous improvement of environmental performance.

Serve as the Distribution Facilities representative on Corporate Environmental Council including obtaining facility input/consensus on issues prior to meetings and influencing Corporate efforts.

Manage contractors, budgets, and work scope related to environmental issues.

Coordinate the instruction of operating personnel concerning the organization's environmental objectives.

Manage a direct report Environmental Engineer.

Provide technical support to EHS Manager, as requested.



Successful incumbents will have:
Bachelor of Science (BS) degree in Chemical Engineering, Environmental Engineering, Environmental Management, or Environmental-related field.

5 years of multi-media environmental compliance experience in a regulatory, consulting, manufacturing, or distribution system role.

A recognized EHS certification that requires a formal rigorous screening process, a minimum of formal education and experience, and/or a written examination and continuous maintenance education requirements – PE, CHMM, REM, CESCO, or equivalent.

Advanced knowledge of environmental regulations, and the application of pollution abatement processes, equipment, and procedures.

Working knowledge of general occupational safety, process safety, emergency response, hazardous materials transportation, industrial hygiene, and security.

Effective communication skills (written and verbal) with peers and leadership.

Ability to facilitate effective meetings with multiple departmental customers and interests to a successful resolution.

Ability to make convincing presentations or cases for difficult change to all levels of leadership.

Ability to be decisive during crises.

Skills to recognize and act on emerging problems.

Ability to be an agent of positive change with continuous improvement - can influence others on new ideas and the benefits of change.

Ability to address challenging or complex situations including difficult conversations with personnel, Management, and Senior Leadership.

Personality to effectively manage change.

Skills to marshal resources and organize people and activities to get things done efficiently.

Ability to manage multiple projects.

Skills to use data to identify useful trends or connections.

Make good decisions based on analysis, wisdom, experience, and judgment.

Skills to manage priorities well.

Skills to monitor progress and measure performance against goals.

Proficient in the ability to perform modeling and statistical analysis.

Skills to be PC-literate within a Windows environment with a working knowledge of Microsoft applications and be able to review regulations and manipulate databases and EHS Management Systems.




CF Industries is an Equal Opportunity/Affirmative Action employer. All qualified applicants will receive consideration for employment without regard to race, color, religion, sex, national origin, disability, or protected Veteran status. Employees in the US can learn more about their rights by viewing the federal "EEO is the Law" poster (PDF).
To apply online, please click the "Apply for this job" link on this page!