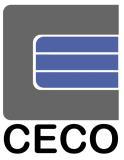 Company Name:
Approximate Salary:
0.00
Location:
Kansas City, Missouri
Country:
United States
Job Categories:
EH&S Corporate Vice President
Construction Safety
Safety Corporate Vice President
Industry Segments:
Construction /Architecture
Experience level:
16+ years
Education level:
Bachelor's Degree
Vice President, Environmental Health & Safety (EHS)
Are you looking for an opportunity to move your career forward with an established industry leader?  Become part of our construction services team.
The Heico Construction Group consists of seven companies serving the commercial and industrial construction markets throughout the United States and Canada.  Bo-Mac Contractors, Ceco Concrete Construction, Concrete Frame Associates, KenMor Electric, Titan Forming Systems, Tribco Construction Services, and Zalk Josephs Fabricators are among the companies our Group supports. 
Primary Responsibilities:
Lead and champion the safety vision and strategy at all levels of the organization to drive ownership of a comprehensive approach to safety engagement.

Develop, implement, analyze, and evaluate continuous improvement of all safety programs while staying abreast of any changes to laws and regulations that impact the organization.

Oversee compliance with all safety, health, and environmental laws, regulations, corporate policies and customer requirements.

Influence and coach business leaders on development of robust action plans to improve safety performance and to implement strategy moving forward.

Maintain and monitor EHS Management System and associated metrics to determine progress and effectiveness of safety initiatives, programs, processes, and policies.

Interact with insurance companies to manage risk, worker's compensation claims and other return to work programs while developing and implementing cost saving measures to conserve company resources.

Assist individual company safety leaders and mentor the development of the safety team including selection, training, evaluation, and counseling.

Communicate and collaborate with central leadership, regional operations, and project teams to ensure safety strategies, programs, corporate policies and expectations are properly understood and adhered to.

Perform special projects and complete all other duties, as assigned, for the general support of the organization.




Minimum Qualifications: 
Bachelor's Degree in Safety Management, Occupational Health and Safety, or related degree; CSP, a plus.

Minimum of 15 years progressive work experience in a multi-site environment, supporting multiple lines of business.

Extensive command of construction safety work rules and relevant OSHA requirements and regulations.

Authorized OSHA 500 Construction Outreach Instructor.

Extensive understanding of state workers compensation laws and reporting requirements.

Excellent communication skills – interpersonal, written, verbal and presentation - experience managing a remote workforce

Advanced experience with Microsoft Office Suite - Word, Excel and Outlook.

Ability to travel and work on construction job sites up to 60%.




 
Applications without an attached resume will not be considered. To apply online, please click the "Apply for this job" link on this page!
Heico Construction Group and its companies are Equal Opportunity and Affirmative Action Employers. Qualified candidates will be considered without regard to race, sex, disability, veteran status, sexual orientation or gender identity.