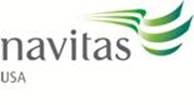 Company Name:
Approximate Salary:
0.00
Location:
Boston, Massachusetts
Country:
United States
Job Categories:
Safety Manager/Coordinator: Single site
Safety Manager/Coordinator: Multi-site
Safety Advisor/Auditor
Safety Consultant
Industry Segments:
Academic/Educational sector
Experience level:
6-10 years
Education level:
Bachelor's Degree
Reference Number:
0719NVTWHS-EHS
Safety & Health Manager
Navitas is seeking to employ a Wellness, Health, and Safety Business Partner to join our North American team at our US Corporate headquarters, in Boston, MA.
For more than two decades, Navitas has accelerated the internationalization of university campuses around the globe, providing international students greater opportunity and access to high-quality learning experiences.
Our North American university partners include Simon Fraser University, University of Manitoba, University of Massachusetts Lowell, University of Massachusetts Dartmouth, University of Massachusetts Boston, University of New Hampshire, Florida Atlantic University, University of Idaho, Richard Bland College, Virginia Commonwealth University and Queens College.
We offer a competitive compensation and benefits package, and are a values-driven employer.
The Wellness, Health and Safety (WHS) Business Partner's key purpose is to contribute to and enhance Navitas' commitment to promoting wellness and ensuring the health and safety for everyone who works, learns or visits with us, by effectively developing and implementing WHS programs across UP and SAE North America.
You will lead the execution of divisional wellness strategy in support of group and divisional objectives and establish an annual wellness calendar and initiatives for employees. This role will also promote and engage employees in wellness activities across the businesses and develop a Champions network to engage and drive local initiatives.  You will lead and support a positive culture of Health and Safety, identifying key priorities and supporting the divisional CEO in providing semi-annual performance data to the Board.
This role also provides critical incident management plans and ensures the divisions are following applicable laws, regulations and company policies.   As a business partner in WHS, you will also be responsible for providing coaching and training to managers and employees to aid in the prevention of workplace injuries and/or incidents.  This role will be required to travel occasionally to meet with managers, insurers, or provide training to divisional entities in the US and Canada.
To be considered for this role, you should have the following skills and experience:
Bachelor's degree or higher, and experience or training in Health & Safety;

Minimum 5 years of WHS experience;

Comprehensive and practical understanding of Workers Compensation/Employer Liability; legislation, principles and contemporary injury management practices;

Proven ability to work across a geographically disperse organization with a large number of operational locations;

Strong proficiency in WHS disciplines, such as wellness, incident investigation, risk management, training, workers' compensation/injury management, with solid knowledge of WHS practices, standards and statutory requirements;

Ability to tailor, implement and embed programs and initiatives that are largely determined at the Thought leadership level;

Exceptional stakeholder management skills across all levels;

Exceptional customer focus and commitment, balanced with owning and driving the WHS agenda;

Strong problem solving and planning skills. High outcome orientation and drive as well as thorough understanding of business execution needs;

Knowledge and application of HRIS systems and processes are highly desirable;

Experience in insurance management and premium reduction for WC/Employer Liability insurance would be a plus;

Valid passport and ability to travel internationally and domestically;

Legal authorization to work in the U.S.
More Jobs Like This
We couldn't find matching jobs.